Find a mentor

Web Programming

Mobile App Programming

Programming Languages

Data Science /Engineering

Database /Operations

Others
Programmer and Data engineer
For every 15 minutes
I am a Software Developer with experience in solving problems and developing products for use cases related to data. I have been coding since my high school which has been more than 12 years now. I possess in depth knowledge of programming in Java, Scala, Python, SQL and scripting with Bash. From a technical standpoint I have worked with databases and datawarehouses (nearly all popular ones for some use case or the other), the complete Hadoop Stack along with Apache Spark on public and private cloud. I have created data driven products and platforms, integrating various data sources, managing the data in a secure way and using them to build and run Machine Learning models. I have also worked in advanced software development requiring use of specilized alogorithms, advanced optimizations for data processing needs in SQL, Spark and scaling APIs. Non extensive list of technologies / tools I have used at various points to solve problems in the field of Data Processing, Data product development and Business Intelligence: Hadoop: HDFS, Map Reduce, Hive, Kafka, Oozie Spark: Spark Batch, Spark SQL, Spark Streaming, Spark Structured Streaming. AWS: S3, EMRFS, DynamoDB, Lambda, SNS, RedShift. GCP: GCS, Data Proc, Data Flow, Cloud SQL, Big Query. Databases: MySQL, MS SQL Server, Oracle, Teradata, PostGres. Data Analysis: Jupyter, Zeppelin, Python with pandas, pyspark, matplotlib, etc. Others: Elastic Search / Kibana, Cloud Foundry, Rabbit MQ, Docker, Git, REST. Frameworks: Akka, Akka-Http, Spray, Dropwizard, Spring Boot, JUnit, Mockito, PowerMock. Design & Architectures: Microservices, Lambda Architectures. Links: Blog: http://www.anishc.me/ GitHub: https://github.com/anish749/ You can find my codes/packages related to Scala/Spark/BigData in the above link. SQL Coding Competitions (by HackerEarth, international): https://www.hackerearth.com/challenge/competitive/the-great-sqlizer-october/leaderboard/ https://www.hackerearth.com/challenge/competitive/the-great-sqlizer-november-16/leaderboard/ https://www.hackerearth.com/challenge/competitive/the-great-sqlizer-1/leaderboard/ https://www.hackerearth.com/challenge/competitive/september-sql-challenge/leaderboard/ **Note** Availability: Weekdays from 18:00 UTC to 21:30 UTC, Most of the day (CET) on weekends. Please don't hesitate to message me if you have a question, want some help, want to schedule a session or just to say HelloWorld! Fees: My fee is USD20 / 15 mins for most consultation sessions involving coding, trobleshooting, problem solving, interview preparation etc. However for certain cases, my fees might vary. For consulation related to Architecture, Design, High Performance Optimizations, High Scalability, advanced Big Data development, mock interviews, and Software development in general, which require a greater depth of understanding and explanation, my fees are typically between USD25 to USD 35 per 15 mins, and I would be confirming this before you are billed.
4
SQL
4
Apache spark
3
Apache hadoop
Github repositories
spark2-etl-examples
A project with examples of using few commonly used data manipulation/processing/transformation APIs in Apache Spark 2.0.0
spark-site-catalyst
Spark Data Source package to read data warehouse exports from Site Catalyst written for Apache Spark v1.6 and earlier and compatible with Spark 2.0 and above.
Average Rating
5.0
(21 ratings)
Fantastic. His help with Java is great! One of the best sessions I've had. THANK YOU!
Very good at explaining what he was doing. Took his time to figure out what to do and how to achieve the questions I was asking
Anish solved a problem that I couldn't find on any public forum. He analyzed it quickly and explained it clearly. Thanks so much!
Anish is an amazing mentor and really knows his stuff! He is very patient and intelligent. Anish really helped me understand Big Data, Apache Spark, and MySQL. I would highly recommend Anish to anyone.
Anish was great. As a novice I was able to understand him well and like all good resolutions it came down to the last 5 minutes.
Knowledgeable mentor; recommended.
Help me improve my scala, spark and sq skillsl!!! Many thanks to Anish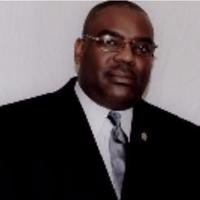 Awesome Job Anish. You very quickly understood our application and added value to our project. Great Job!!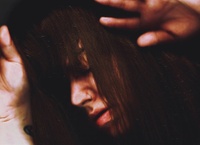 Anish is a great tutor!He explained everything properly while doing the code. He's patient and kind. He also copped with my lack of sleep as I was really slow to understand. Thank you, Anish!
VIEW MORE REVIEWS