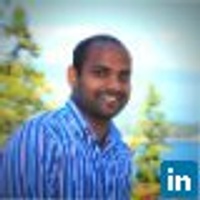 Anil Muppalla
Data Engineer, with a focus on scalable data platforms specializing in real time infrastructure.
$10.00
For every 15 minutes
Real-Time Streaming enthusiast, aspiring to build and optimize real time data collecting and processing tools to enable data driven decision making. I currently focus on building large scale real time data processing tools. My research spanned across various domains like distributed computing, cloud computing and internet of things. Exposure to Hadoop and Spark has provided me a with strong foothold on distributed file systems, MapReduce paradigm and in-memory computational principles. My learnings are captured in the book titled - "Guide to High Performance Distributed Computing" which I co-authored with my research advisor.