Freelance Angular5 Developers Available for Hire
Hire Now
Freelance Angular5 developer in Rotherhithe, United Kingdom
►The best at Angular, Node, Meteor, Javascript
..:: Contact me for projects at ::.. a d r i a n . b e r i l a at g mail.com I am a full-stack web developer that loves solving problems using technology. There's very little about building websites that I don't understand at every layer. My confidence comes from building them professionally and always looking for the sustainable and solid solution and not the easiest or the fastest. I enjoy seeing my projects launched and delivering awesome results. I don't just spend time writing code, but I like to improve the process, to coach the people around me and lead by example when it comes to building reliable and maintainable systems. I know that reality never sticks to best-case scenarios but I am ready to handle that. Specialties: Web development, Web architecture, Software design methodo...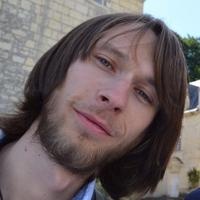 Hire Now
Freelance Angular5 developer in Ashburn, United States
Angular developer with 30+ apps
I'm just angular.ninja, JavaScript Evangelist, mentor of Angular courses on javascript.info educational portal and Lead of Front-end team.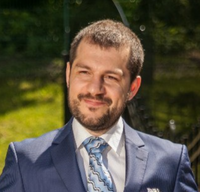 Hire Now
Freelance Angular5 developer in Ashburn, United States
Front-End Developer
I use to be network and RH-linux administrator for 14 years, but decided to change my career path to development by heart call. And JS - this is it for me. So I am doing Front-End development about 3 years, and 2,5 of them - in commercial projects on Angular 2/4. Have a strong knowledge of JS Core and Angular2/4/5 framework. Good in problem-solving skill. Just test me) ---- "The strength of JavaScript is that you can do anything. The weakness is that you will." - Reg Braithwaite
Hire Now
Freelance Angular5 developer in Ashburn, United States
Frontend developer, coding future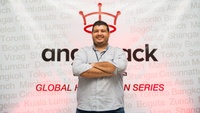 Hire Now
Freelance Angular5 developer in Copán, Honduras
Software developer for 12+ yrs. Programming is my passion, love what I do.
I've been developing software for more than eleven years, can't have enough, it's my passion. Most of my years I spent working with the Microsoft Stack, on most platforms - from desktop to web, from services to Xamarin. Lately though, I've been more invested in web technologies, specifically NodeJs and front end frameworks.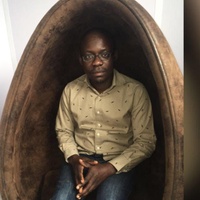 Hire Now
Freelance Angular5 developer in Suleja, Nigeria
Experienced Full Stack Software Engineer : C#, .Net, Xamarin, Nodejs, Angular, TypeScript
Experienced and Certified Lead Software Engineer with over ten years of active software costing, development, testing, deployment, support and integration. I have young and experienced developers under my supervision. I have developed many applications, with local and remote/international teams.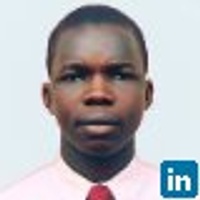 Hire Now
Freelance Angular5 developer in Lagos, Nigeria
Full Stack Developer
Experienced software engineer with a background in algorithmic programming, I love building restful API backends with a corresponding user-centric front-ends. Adequately skilled in Code Refactoring, Legacy Software Maintenance and Upgrade, Dependency Injection, Generic Repository Pattern, Test-Driven Development, API Design, Documentation, Development to Production Pipeline Automation, AWS EC2, Azure App Service and RDBMS..
Hire Now
Freelance Angular5 developer in Palencia, Spain
Ruby on Rails, Angular, Big Data and Machine Learning developer
I am a passionate and proactive person who continuously searches for the most cutting-edge technologies when solving complex problems. I'm extremely familiar using Angular and Ruby on Rails as a powerful web pair, complemented with other modules such as D3.js. I'm also very comfortable working with Elasticsearch, Hadoop, PySpark, and machine learning.
Hire Now
Freelance Angular5 developer in Ripollet, Spain
Lead Frontend Engineer
I'm a Lead Frontend Engineer and I develop smooth, high performance webapps and I have fun doing it. I've been working as Frontend Engineer for more than 7 years, so I have a lot of experience in Frontend technologies. Also, my 4+ years as a Lead made me better at explaining and coaching, since I also had to manage different teams and help the new employees on the company get productive fast.
Are You an
Angular5
Developer?
Get paid while making an impact. Become a Codementor for the next wave of makers.
Apply Now