Freelance Angular cli Developers Available for Hire
Hire Now
Freelance Angular cli developer in Curepipe, Mauritius
Web Frontend Developer | Mentor | Speaker
Freelance Front-End Developer | Conference Speaker
Hire Now
Freelance Angular cli developer in Medellín, Colombia
Freelance software engineer and instructor
At the start of 2014 I decided to switch my development to being full-stack JavaScript. I have extensively used LoopBack on the backend and Angular (1.x and 2.x) on the front-end. As of 2015 I've been a full-time / full-stack JavaScript developer. In the past I've been working as a teacher at a University teaching applied technology, which made me understand how the learning process works and refining my skills in getting a message over.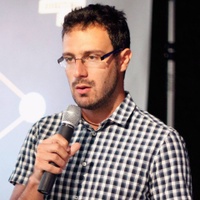 Hire Now
Freelance Angular cli developer in Quito, Ecuador
Frontend Engineer | Angular Fanatic
I work at Wallapop as Frontend Engineer in the sunny Barcelona. If you are looking for an Angular expert, you have found it! I'm in love with Angular: I started using the version 1.x three years ago and switched to Angular 2 as soon as it was RC. I like to mentor other developers, helping them with coding issues, solving bugs and improving their code. I also recently started a blog with some Angular tips: http://blog.danieleghidoli.it/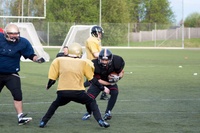 Hire Now
Freelance Angular cli developer in Cambridge, United Kingdom
Freelance Full-Stack Developer
Freelance Software engineer operating from the northern Sweden. I have worked for several companies as a developer and researcher, including a Canadian company, Orange Labs in Rennes, and a research team in Luleå. For the past 6+ years, I have been working as a freelancer for many companies across the globe with many different technologies. I love to try and learn new framework, language and tech of all kind. The most recent crush I had on a tech is definitely Elm: a super nice and simple yet powerful functional programming language for front end application. I also enjoy teaching and sharing knowledge and thoughts about development and thinking about how to architecture solution as neatly as possible.
Hire Now
Freelance Angular cli developer in Munich, Germany
Full-Stack developer with 10 years experience
I've almost 10 years experience working as a professional developer. I've finished my master in Distributed Computing in KTH (Stockholm) and UPC (Barcelona). I enjoy helping others with challenging tasks as it also helps me mastering the craft of Software Engineering.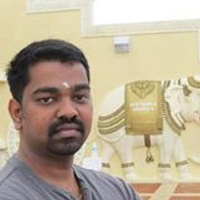 Hire Now
Freelance Angular cli developer in Bengaluru, India
Java/Node/Angular Architect with 10+ yrs of professional experience
- Have masters in software engineering - Work as software architect - Interested in coding, teaching, journalism, writing, philosophy
Hire Now
Freelance Angular cli developer in Zagreb, Croatia
Frontend Developer
I am creative, reliable and hardworking frontend developer with more than 6 years of experience in the field. I worked on many international projects, for small and very big companies both independently and in teams, cooperating with other developers and designers. My main focus of development lies in frontend - HTML / CSS / JS / Angular / Ionic. Currently I am working on perfecting my Javascript and Angular skills. Specialties: Over 6 years of professional experience Master's degree in e-Business Graduated as top student Converting PSD / Sketch designs to pixel perfect HTML / CSS code Angular / Javascript development I have many interests which mostly consist of learning and perfecting new skills, both professional and personal, therefore helping me improve as a person. Currently in: Zagr...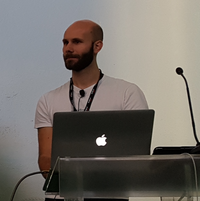 Hire Now
Freelance Angular cli developer in Hoofddorp, Netherlands
Senior javascript developer always looking for new challenges.
I am a passionate developer in love with the web and all the technologies around it. In 2006 I started creating web applications, first as a full-stack developer and gradually moving more towards the front-end. What really attracts me: - Performance: find the best implementation to make all the webpage flow nicely on any screen size, the target is 60fps content. - Technical challenges: represent huge amount of data in a comprehensive, user friendly way. Experiment and create proofs of concept with cut-edge technologies. - Attention to detail: come up with something new, design and code it with pixel perfection. - Inspiring people from who learn new things. What I offer as a mentor: - You understand what / how and why we write the code. - A passionate developer who loves elegant solution...
Hire Now
Freelance Angular cli developer in Hilliard, United States
Angular Developer
Angular, Typescript, RxJS, Ngrx, Component Design - I love solving tough problems and structuring reusable components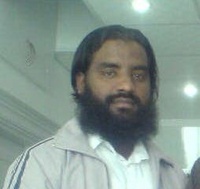 Hire Now
Freelance Angular cli developer in Lahore, Pakistan
Senior C# ASP.Net MVC AngularJS Developer | JQuery SQL Reports Guru
Over the past 13 years, I have designed, developed and managed a wide range of applications. I have provided complex solutions for top companies including The New York Times, Walmart, Beam, Live Help, Decisions, DigitalRep, Matrix Protection, Knowledge Shop. I am also highly demanding expert for reports, dashboards. Recently used skills: 1. C#, ASP .Net, ASP. Net MVC, ASP. Net Core, CSS, CSS3, HTML, HTML5, Twitter Bootstrap, WebAPI 2.0, Owin, DocX, ZenDesk, APIs, Json, twilio, SVN, TFS, GitHub, BitBucket, Trello. 2. AngularJS, Node.js, JavaScript, Jquery, TypeScript, KnockoutJS, FabricJS, ContentBuilderJS, VideoJS, PhantomJS, CasperJS, Bower, Grunt, Gulp, Jasmine, D3JS. 3. SQL Server, MongoDB, SQL Azure, AWS, Payment Gateways, Worker Roles, SQL, TSQL, MDX, SQL Cube, Stored Procedures, E...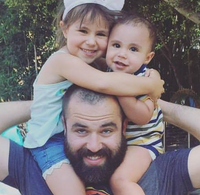 Hire Now
Freelance Angular cli developer in San Jose, United States
Full Stack Javascript Developer
- 9+ years experience as a lead web application architect and expert UI designer/developer - angular + d3 Expert - Full-Stack development experience with LAMP and MEAN architectures - Strong ability to lead and manage UI teams - Very experienced in architecting highly-interactive web applications using the latest front-end technologies
Hire Now
Freelance Angular cli developer in Suzhou, China
Self-employed technical consultant, solution architect and full-stack developer
Bai has over 16 years software engineering experience, including 7 years freelancing and consulting experience. He has significant experience in building large-scale distributed systems, design and implementing of RESTful application architecture, migrating monolithic applications to Microservice architecture, pragmatic agile programming coach etc. He has written lots of blog entries and sample codes to demonstrate the technologies he had used and he is interested in. Some blog entries were referred by Oracle blog portal. He is active in open source communities and he is always trying to introduce the new cutting-edge technologies in his new projects. In 2012, he was invited by Redhat to attend 2012 JBoss User and Developer Conference at Boston and received the 2012 JBoss Community R...
Hire Now
Freelance Angular cli developer in Ashdod, Israel
Front End Developer
Front end developer from Israel, enthusiastic about solving the world's old problems with new tech. The tools at my disposal features AngularJS, Angular and every other great tool the JavaScript community has to offer.
Are You an
Angular cli
Developer?
Get paid while making an impact. Become a Codementor for the next wave of makers.
Apply Now