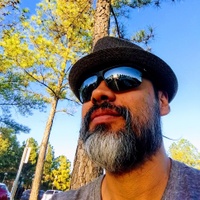 Angel Chrystian Torres Guzmán
Full Stack ColdFusion/JavaScript developer and Software Engineer
I've been creating Web Applications since 1998 and worked extensively with ColdFusion, SQL and JavaScript, experience solving business problems of all levels of complexity with a strong analytic mindset. I like to challenge my creativity as a Full Stack Developer meaning that I can take a concept and turn it into a finished efficient product, this involves Software Architecture, documentation, automated testing, Front-End development with HTML5, CSS3, Bootstrap and JQuery some image editing with Adobe Fireworks or Photoshop. Trends on Information Technologies and Software Development are constantly changing and evolving, these days the use of frameworks is very helpful for team work, easier and less expensive maintenance and separation of concerns implementing Design Patterns as MVC (Model-View-Controller) where the Business Logic (Model) and the Presentation of the data (View) are implemented separately and linked by the Controller; a very useful tool to achieve this in ColdFusion is the Coldbox framework and in PHP Laravel.
A lot of experience creating web applications with ColdFusion, Object Oriented Programming at the core of all my projects. In the last 6 years I've been implementing MVC specifically with Coldbox.
Javascript is the Ianguaje I use to complete the Full Stack on the Front End, along with HTML5, CSS3 y JQuery I provide a great UX and Responsive Design with Bootstrap.
Nowadays the use of frameworks are considered good practice and help deliver and maintain quality custom software, my framework by election is Coldbox, all the projects that I've developed in the last 5 years have been implemented with Coldbox from Online Stores, Portfolios, Paypal integrations, REst API's, using dependency injection, automated testing and an MVC design pattern.
This project implements a Database Administration control panel that helps manufacturers and carriers of telecomunication equipments to apply for MEID number assignments and an administrator can manage the requests. The system implements security and user roles, generates reports in PDF and Excel formats, sends alert messages to clients by email, on screen search and browse, visual interfase to manage the Form Applications. With an internal and external API for the clients and administration parts. - Coldfusion - Coldbox - JQuery - MySQL - Bootstrap - MVC - Dependency Injection - OOP - ORM
2016
Client: TIA Advancing Global Communications
Github repositories
cf_imagen
ColdFusion Image manipulation
number2TextConverter
This component takes a number and returns a string representation of the number
How to use Unicode for Chinese characters in ColdFusion and MySQL
Recently I worked in a project where special characters needed to be stored in a database, to be specific we needed to handle Chinese characters, to achieve this, some configurations need to be done…
Editing JSON files with ColdFusion Builder
Communication between applications or services have become more common in today's applications, and one very popular open-standard file format is JSON (Java Script Object Notation). This is a human…
ColdFusion Builder showing small icons on high resolution screens
I just change my laptop to a new one that has 3200 x 1800 resolution, but when opening ColdFusion Builder the tool bars and icons display very small, even the home screen shows very small in Windows.
VIEW MORE POSTS