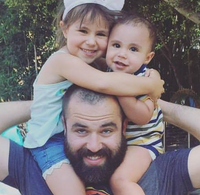 Andy Perlitch
Full Stack Javascript Developer
$30.00
For every 15 minutes
- 9+ years experience as a lead web application architect and expert UI designer/developer - angular + d3 Expert - Full-Stack development experience with LAMP and MEAN architectures - Strong ability to lead and manage UI teams - Very experienced in architecting highly-interactive web applications using the latest front-end technologies
I have been building highly interactive web applications for enterprise companies since 2009. My specialty is angular-based single-page web applications (SPAs) and custom d3-based visualizations.
I've worked at two start-ups in the last 5 years and have used git in both. I pride myself on being the go-to guy for git-related issues that people have. I have helped people out of ugly rebasing jams and helped plan branching strategies for release processes. I love git and love teaching git! I have given internal talks and teaching sessions regarding git at my current company. I think git is unfairly seen as overly complicated and difficult to learn, but I really believe that as long as you are taught the right way, it is easy and fun!
Github repositories
ngx-super-table
A feature-rich table component built with angular.
jsbn
The jsbn library is a fast, portable implementation of large-number math in pure JavaScript, enabling public-key crypto and other applications on desktop and mobile browsers.
Average Rating
5.0
(1 rating)
Very helpful, knowledgable, would recommend!