Freelance Android layout Developers Available for Hire
Hire Now
Freelance Android layout developer in Ikeja, Nigeria
I am an experienced full-stack software developer, primarily in back-end development for web applications. My specialties are debugging, software design, refactoring
Create great thing the power of android XML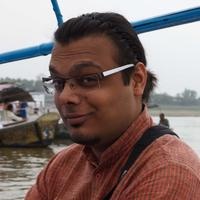 Hire Now
Freelance Android layout developer in Gurgaon, India
Expert Android Dev. Speaker at GDG New Delhi. Android Instructor. Community Builder
Android developer for more than 8 years working on building great apps. Speaker for GDG New Delhi and helping them building up the developer community in Delhi/NCR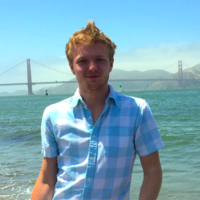 Hire Now
Freelance Android layout developer in Irving, United States
Android Software Engineer
Entrepreneur | Android Developer | UX/UI Designer | Java Instructor I am currently working for BioWorld Merch as an Android Software Engineer. In the past I've worked at DealerSocket as well as full-time as a freelancer on Android development and UX/UI design. I work primarily on building and enhancing both businesses & individuals applications on the Google Play Store. I have over three years of extensive experience in both backend and front-end mobile development.
Hire Now
Freelance Android layout developer in Lake Elsinore, United States
Mentor and Professor for Android, Node.js, and Angular
I was the Co-Founder / CTO at CardBlanc, Inc for 4 years before joining Bloc, Inc as a full time Android and Frontend Development mentor. I love teaching and mentoring - it's the most rewarding thing I've done in my career. Assistant Professor of Computer Science at Norco College, 15 years of experience and author of node.js development frameworks.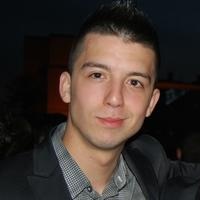 Hire Now
Freelance Android layout developer in Belgrade, Serbia
350+ sessions, 100% positive rating, Android/Java developer & tutor
★100% positive ratings in 350+ sessions/offline jobs. *Never* had an unsatisfied client.★ If I cannot solve your problem, you will get a FULL refund. So there's absolutely no risk for you. Able to help you learn, debug, find errors, refactor, teach you best practices, explain concepts, teach you shortcuts and improve your overall programming knowledge. Have helped over 100 different people here on Codementor in about 1.5 years that I've been here. Simply love programming, very proficient in multiple languages including Java, C, C++, C#, PHP, Pascal, Javascript, Python etc. Enjoy programming for Android as well as back-end of websites in Laravel / Django. Have more than 2 years of experience working in a professional IT environment. Currently working as a freelancer after quitting my job ...
Hire Now
Freelance Android layout developer in Thane, India
CTO at Urbanity | Enterprise Web & Mobile Application Consultant | Ex-Wikipedia, Google | Amongst NY Observer's Top 20 Technologists Globally
I create strategic solutions for complex technology products and challenging business problems. I am an innovative technologist with 10+ years of experience in delivering outstanding results for an illustrious clientele. I was recently honoured to be featured amongst the Top 20 Technologists Globally by The New York Observer. Specialties: E-Commerce, CMS, API Integration, Technology Strategy, Mobile markets, Agile Development
Hire Now
Freelance Android layout developer in Alhambra, United States
Experienced Developer, Executive, and Team Lead - Ready to Help!
I've been working full-time in Software Engineering for almost 20 years and spent a great deal of that in the fast-paced world of contract development. I've worked on dozens and dozens of projects, and have used languages/tools ranging from Swift and Node.js to FORTRAN, ANSI C, and Flex/ActionScript. While a generalist, I'm especially familiar with application development for mobile and desktop and more specifically still with iOS and MacOS / OSX.
Hire Now
Freelance Android layout developer in Moscow, Russia
Passionate android developer
I know how to combine best practices of design, architecture and well structured code inside an android application and then how to measure it's efficiency. I've created my own apps from idea to market ready (one of the app has 250k+ installs). I've took a part in Yandex Browser development that now has 10 millions+ installs. I'm keeping track of latest news, released and best practices in android development and use them to create top quality applications.
Hire Now
Freelance Android layout developer in Denver, United States
Android Developer
I love programming. I have been developing as a passion for more than a decade, especially games and tools for friends and family. It's the one hobby I have that I can do all day every day and never grow tired. I am where I am today because I was lucky enough to have good mentors and opportunities growing up, and now I'm doing what I love for a living! I greatly enjoy mentoring others and think it's one of the highest callings in life (teachers are grossly underpaid). I'm excited to give back to the community that helped me grow into what I am.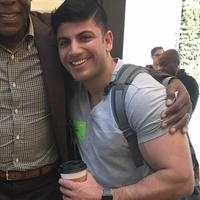 Hire Now
Freelance Android layout developer in San Francisco, United States
Lead iOS and Android Engineer @ One Inc. Made an app that hit Top 10 on Social. San Francisco Bay Area Native :)
Lead Mobile Engineer specializing in both Android and iOS. An eye for design with expertise in Sketch. Extensive background in theoretical computer science and machine learning projects. Background in biology, chemistry, and computer science. Have won several awards, placing 1st in Startup Weekend, 1st at a AT&T Mobile Hackathon, and winning $10,000 at the Global Finapps Hackathon for fintech. Enjoy working on startup or hackathon ideas.
Hire Now
Freelance Android layout developer in São Paulo, Brazil
Mobile developer (Android/iOS), instructor and Open Source commiter.
Android and iOS developer with 6+ years of experience and Android Open Source project commiter. Independent Android game developer using pure android and specific platforms like Unity 3d. Mobile instructor for 5+ years.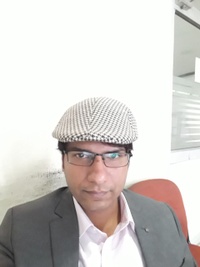 Hire Now
Freelance Android layout developer in Chandigarh, India
Mobile Application Developer
I am a computer professional for more than 10 years and working on mobile application development in android and ios platforms for the past three years.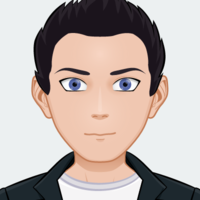 Hire Now
Freelance Android layout developer in Bengaluru, India
Apache Taverna Committer at The Apache Software Foundation
I am an open source evangelist and a passionate product enthusiast and believe in writing generic code, It's fun writing generic code once and then using functionality without doing anything. I have good experience in writing an android application in MVP architecture and believe in writing clean code. I Interned in Summer, 2016 under Apache Taverna (incubating) and open source contributor at Mifos Initiative. Now, I am committer in Apache Taverna (incubating).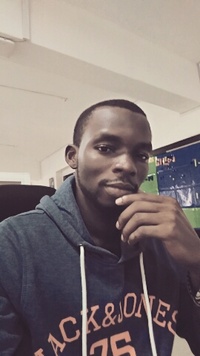 Hire Now
Freelance Android layout developer in Lagos, Nigeria
Android Engineer at Andela
I'm Semiu Hassan an Android engineer. I simply like solving challenges and helping people. - Experienced in Java. - Experienced in Android - Experienced in Kotlin - Surface experience in JavaScript - Surface experience in Swift
Hire Now
Freelance Android layout developer in Cologne, Germany
Senior Android Engineer with Leading Experience
I am Omar Mohamed, an Italian Computer Scientist and Software Developer. I got my BS Computer Science degree in the 2015 and then I  travelled the world collecting several working experience mainly as freelancer, working on apps with millions of users.
Need to Hire a Senior
Android layout
Developer?
Get Started
Are You an
Android layout
Developer?
Get paid while making an impact. Become a Codementor for the next wave of makers.
Apply Now