Not looking for Android intent Developers? Find other types of developers: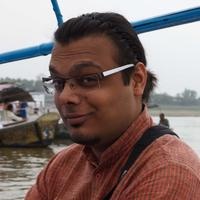 Hire Now
Freelance Android intent developer in Gurgaon, India
Expert Android Dev. Speaker at GDG New Delhi. Android Instructor. Community Builder
Android developer for more than 8 years working on building great apps. Speaker for GDG New Delhi and helping them building up the developer community in Delhi/NCR
Hire Now
Freelance Android intent developer in Thane, India
CTO at Urbanity | Enterprise Web & Mobile Application Consultant | Ex-Wikipedia, Google | Amongst NY Observer's Top 20 Technologists Globally
I create strategic solutions for complex technology products and challenging business problems. I am an innovative technologist with 10+ years of experience in delivering outstanding results for an illustrious clientele. I was recently honoured to be featured amongst the Top 20 Technologists Globally by The New York Observer. Specialties: E-Commerce, CMS, API Integration, Technology Strategy, Mobile markets, Agile Development
Hire Now
Freelance Android intent developer in New Delhi, India
Founder and CEO at Greplr
Avid Android developer, moderate experience with web platforms and services and hacking electronics as a hobby. Also a big time open source evangelist, believing strongly in the role of community in forwarding technology. Have been working on Android, both apps, and system (framework) level, for last 4 years. Prefer working in fast growth startup environments. Also have been consulting with some startups to help them hire Android and backend developers.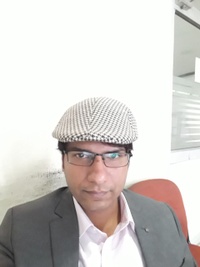 Hire Now
Freelance Android intent developer in Chandigarh, India
Mobile Application Developer
I am a computer professional for more than 10 years and working on mobile application development in android and ios platforms for the past three years.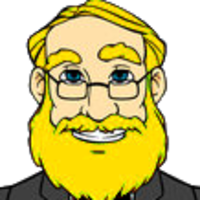 Hire Now
Freelance Android intent developer in Chicopee, United States
I haven't had a dissatisfied client yet
MS in Computer Science with over 12 years of professional experience from IBM to startup founder to freelancer with a lifelong ♥ for coding. I've published two IT books; expect excellent communication skills and professionalism.
Hire Now
Freelance Android intent developer in Lake Elsinore, United States
Mentor and Professor for Android, Node.js, and Angular
I was the Co-Founder / CTO at CardBlanc, Inc for 4 years before joining Bloc, Inc as a full time Android and Frontend Development mentor. I love teaching and mentoring - it's the most rewarding thing I've done in my career. Assistant Professor of Computer Science at Norco College, 15 years of experience and author of node.js development frameworks.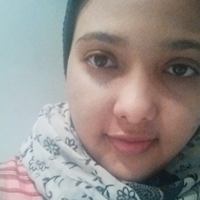 Hire Now
Freelance Android intent developer in Dublin, Ireland
Software Engineer at Microsoft (Android, Java, Clojure and Haskell developer) - My Work on Github : https://github.com/chemouna
I'm a Software Engineer at Microsoft (Previously Lead Software Engineer at Blablacar), I'm an experienced Java and mobile developper with more than 5 years professional experience, primarily in Java and Android development and I also have experience writing backend applications with Clojure and a little bit of Haskell. My specialties are creating mobile application, debugging, software design, refactoring legacy code, creating unit and functional tests, automating builds and deployments specially for mobile apps. I am a professional engineer with a master's degree in Computer Engineering. I love functional programming whether with Haskell or Clojure and also have a lot of experience developing Android apps.
Hire Now
Freelance Android intent developer in Calgary, Canada
Android App (Java|Kotlin) , iOS App (Swift), Web Development, Firebase Advocate, Angular, Javascript, JavaEE Applications, Database Design & Mobile UI Prototype Design
A leader, as well as a hard working individual, that works very well with others. I have a very strong background in Native Mobile Application Development, Information Technology/Programming Development, IT Computer Security, Website Database and Design Programming, UI/UX Development, SQL, Hybrid iOS/Android Application Building/Development and launch. Language & Framework used for development so far. Java For Native Android Development Java EE for Java MicroService Development. Swift For Native iOS Development CakePHP (A PHP & MySQL framework) & HTML,CSS and JavaScript for Web Development. C# For Cross Platform iOS, Android And Universal Windows Phone Development. Used C# for Unity Game Development once. Extensively conversant with Google's Firebase Realtime Database In my spare time...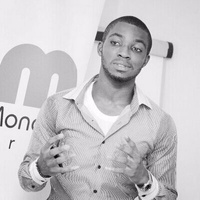 Hire Now
Freelance Android intent developer in Lagos, Nigeria
Android developer with 6+ apps!
I am an Android developer and my portfolio includes the official Android app for one of Nigeria's most popular TV game shows amongst other apps like a photo (and shot video) sharing app built upon Firebase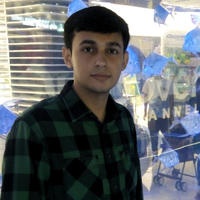 Hire Now
Freelance Android intent developer in Delhi, India
Worked extensively with Java, Android and Python
An experienced developer who loves programming challenges. Expert in Android and Python. Love working on new projects and freelancing.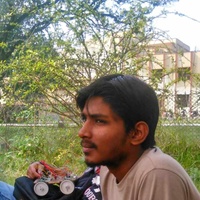 Hire Now
Freelance Android intent developer in Patna, India
Core Developer of Open Source Project: P2PSP and participated in Google Summer of Code.
I Worked at Google Summer of Code 2015 with P2PSP as my mentoring organisation. i am also a participant of Microsoft Hackathon Code.fun.do 2016 I have mentored students from different branches in my institute. I helped organizing programming workshops and mentored students to learn python ,java, Android Development,Unity game engine APi, how to build scalable softwares using different frameworks.how to administer backend servers, how to contribute to open source with git and github and most importantly how to write efficient, readable and extensible code.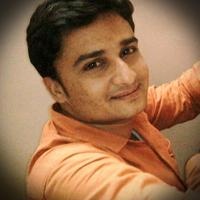 Hire Now
Freelance Android intent developer in Jalalpur, India
Android developer having 5+ years of experience
I have worked on various mobile platforms with Excellency. I have more than 5 years of experience. My Area of skills are for iphone/ipad/Android development. I have worked on application of different types, and working with various web services and databases has always been great experience. Android Skills: Advanced UI Design , SQLlite, Google Map Api1, Api2, Api3, In App Billing, Facebook Api, Twitter API, Json, QR Code, Background Service, GPS Service, Bluetooth Integration, Admob, Push Notification, FTP Server API, Photo Gallery, RSS Feed Reader, Eclipse, Android studio etc I promise following things. - Respond as quickly as possible. - Will keep deadline and high quality delivery. - Profitable business with you. - Bug free warranty. Thanks!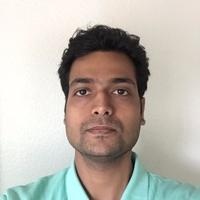 Hire Now
Freelance Android intent developer in Jaipur, India
Consultant | Technical Speaker | Startup Founder | Full Stack Developer | Chatbots | AI | Machine Learning | JavaScript | jQuery | NodeJS | AngularJS | MongoDB | MeteorJS | ElasticSearch | Firebase | Android | Ionic | Mocha | Digitalocean | MySQL
** Full Time Consultant, Entrepreneur, Developer. ** ** One Minute Quick Video Intro : https://www.youtube.com/watch?v=ylxt9a-izOw ** Consult Startups and Development Teams. ** **Go Ahead and Schedule a Session with me, would love to talk to you ! **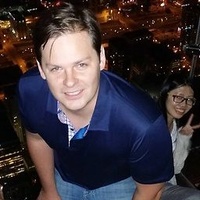 Hire Now
Freelance Android intent developer in Fargo, United States
Mobile Developer, native iOS+Android. Mobile life!
I am a professional software developer who has been writing Android code since 2010. I have a Bachelors in Computer Science, and have been coding since childhood, circa 1996. Code can be fun, and it can be done right. If there's anything I can hope to teach people, it's that there are definitely wrong and right ways to write code, and design architecture. When it's fun, elegant, readable, all the good things, coding can be extremely fun and gratifying. When code is un-professional, un-maintainable, un-readable, and un-enthusiastically received, it can be brutal. Avoid this at all costs.
Hire Now
Freelance Android intent developer in Turku, Finland
Full-Stack Software Developer
I munch on code for breakfast, lunch and dinner. Scala, JavaScript and iOS enthusiast. Lover of God and Family. Love cars; bad dancer.
Need to Hire a Senior
Android intent
Developer?
Get Started
Are You an
Android intent
Developer?
Get paid while making an impact. Become a Codementor for the next wave of makers.
Apply Now