Freelance Android apps Developers Available for Hire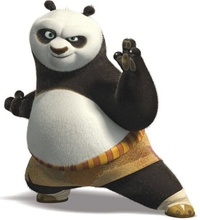 Hire Now
Freelance Android apps developer in Noida, India
Android developer with 6 years plus experience
Worked on client server based india's best music streaming app. Worked with MNC on native android platform. Developed high quality utility apps on android.
Hire Now
Freelance Android apps developer in Singapore, Singapore
Polyglot functional programmer with hands on experience in python,erlang and java.
Polyglot programmer. Have programmed from x86 all the way up to Haskell in my 15 years of experience with C,C++,Java,Perl,Python and Erlang in between. Have done UI as well as server implementations. Have successfully implemented schema design for commercial software for banking and finance industry.
Hire Now
Freelance Android apps developer in Florianópolis, Brazil
Full Stack / Mobile Software Engineer
Daniel has been working in the technology area for nearly two decades and despite having played lots of different roles (developer, analyst, training instructor, project manager, and CTO) during those years, he has never left coding out of his life! He's always looking for something new to learn and a new challenge to tackle.
Hire Now
Freelance Android apps developer in Western Springs, United States
Android Developer
I am an experienced Android Engineer. I have worked with some of the best and brightest in the industry, and some of the biggest name companies in a wide variety of industries. From major hotel groups to the biggest names in the news industry, from the largest movie theatre chain in the country to the biggest name in home entertainment. I'm a big fan of keeping apps simple and clean. I also believe in rapidly developing a product to get it to market sooner rather than later. Above all, I love helping people achieve their goals. Feel free to reach out and see if we are a great fit.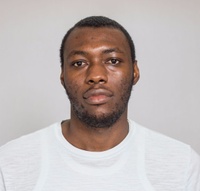 Hire Now
Freelance Android apps developer in Lagos, Nigeria
Passionate, responsive driven with focus on performance and optimization. I'm always happy to work with people, helping them turn their creative ideas into awesome mobile experience
Passionate programmer and creative problem solver
Hire Now
Freelance Android apps developer in Noida, India
Unity3D | C# | C++ | Java | HTML/CSS | JS | Android
I'm a Game developer with experience in Unity3D and you can approach me anytime you need any help related to Game Development(Gameplay, AI, Multiplayer, UI etc). I have experience in HTML/CSS and android app development
Hire Now
Freelance Android apps developer in Barcelona, Spain
Android developer
Since univeristy I had an interest in working in Android development. My very first project was to modify the android linux kernel to accept Ad-hoc networks in order to build a multi-hop dynamic network of phones. That project actually won the prize of the best project of 2011. Since then I have been involved in android development, either in college or working. One of my favorite projects was a cancer photo detector tool in android which used machine learning technology in order to try to detect if a mole could be a melanoma or not. Although it was master thesis project, I got quite promising results, close to the results industry gets nowadays, aroun 97% of accuracy from a limited sample of pictures. Currently I'm working in one of the spanish top companies in mobile applications ...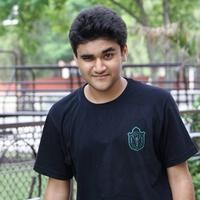 Hire Now
Freelance Android apps developer in Delhi, India
Co Founder at Greplr
Android Developer and Python Enthusiast, love to build applications, good with data structures and algorithms design. Have been developing android applications for past 4 years. Expert in Android, Java and Python. Have a good experience with web technologies. Like to contribute and fix bugs in open source softwares/projects. Have a good experience of working with startups and IT firms.
Hire Now
Freelance Android apps developer in Vilnius, Republic of Lithuania
Android Developer
With over 5 years of experience with Android, I have an extensive knowledge on all APIs and most common libraries used in this platform. I have experienced work in both remote and team environments and can quickly adapt to changes.
Hire Now
Freelance Android apps developer in Jalalpur, India
CEO & Founder, iTanic | Fell in love with Android since 2013
Pratik Butani is CEO and Founder of iTanic, Enthusiastic Android Application Developer, Speaker at Google Developer Group – Rajkot, All time Learner of new things, Googler, Eager to Help IT Peoples. He also like to TEACH Android to New Learner and Share his knowledge to them. He is just fell in love with Android after completing his Master Degree and also like to do Googling for learn new things, Blogging.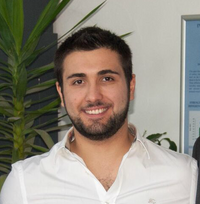 Hire Now
Freelance Android apps developer in Skopje, Macedonia
Android Developer
I'm a passionate Mobile App Developer specialized in the Android platform. My aspiration is to bring my applications to as many users as possible all over the world. Building a software product is not hard with such number of frameworks and platforms, but building a reliable, extensible and robust application is not a trivial task. The key point here is a software architecture, most developers, unfortunately, don't pay enough attention to it. An application without a well-designed architecture is like a house without a foundation. I always seek to establish good communication with my clients, so that we can ensure specific and business-critical requirements are met. I'm dedicated learner, who is continuously developing, implementing, and adopting new technologies to maximize development ...
Hire Now
Freelance Android apps developer in Ashburn, United States
Front-End Team Leader @ RB
Fork Me on GitHub: https://github.com/marborkowski Follow Me on Twitter: https://twitter.com/marcinborkowsky From time to time, I'm the speaker at: - WarsawJS (ocal community of JavaScript professionals and enthusiasts)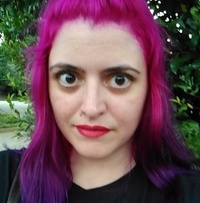 Hire Now
Freelance Android apps developer in Atlanta, United States
I'm a back end developer with solid roots in performance testing and a passion for solving puzzles. My strengths include strong analytical skills, the ability to understand applications built on a variety of architectures, and solid communication skills from years of work as a consultant (remote and onsite). My most recent obsessions are Ruby, Rails, Android, Raspberry Pi, Javascript, and CSS.
Are You an
Android apps
Developer?
Get paid while making an impact. Become a Codementor for the next wave of makers.
Apply Now