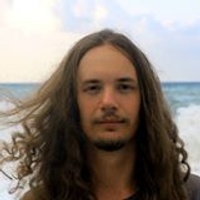 Andrei Marchenko
Senior .NET, javaScript developer at Legimi Sp. z o.o.
$10.00
For every 15 minutes
I am good not only at coding, but also at understanding peoples need and thoughts. I am also good at explaining things. I never leave any missunderstanding from my or others side. In my job I am always trying to figure out what solution would be the best in current situation.
I am working with frontend javascript for a long time, both building applications from scratch and fixing and improving existing ones (sometimes really old). I am good at solving tricky problems and digging into reasons of weird bugs.
I'm working with node.js as my hobby-language. I use it for all my personal projects and for freelance. Most of the time I use sails.js as my main node.js framework, but I have also worked with pure express.js. I prefer to use MySQL as database, but I am also familiar with no-sql databases, as mongodb, firebase and redis.
I have made several personal projects. I can share experience of working alone or in small team, of choosing technologies, managing project progress and managing team members.