Not looking for Anaconda Developers? Find other types of developers: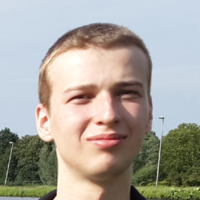 Hire Now
Freelance Anaconda developer in Kiev, Ukraine
Functional Programming & Data Science Expert
5 years of experiece with JVM technologies. Functional programmer. Author of a number of learning materials on Scala.
Hire Now
Freelance Anaconda developer in Wrocław, Poland
(freelance developer ∪ consultant ∪ trainer) ∩ Python
I spend my days coding, learning news stuff and try to get things done, sometimes I fail but is a part of the process. I like to share my knowledge and passion for the things that I love to do, so whether you want to be a programmer or a better programmer I am here to help. I believe there is nothing more important than persistence to achieve your goals, if you have it your are halfway there.
Hire Now
Freelance Anaconda developer in Los Angeles, United States
Product and Technology Leader, Core Developer
Technology leader, specializing in product design and strategy, end-to-end development, data-driven decision making and rapid innovation. Passionate about human-centered design, open source, lightweight and portable tools and platforms, and attempting to think outside the medium. Less is more, subtraction is better, turn down the noise. "Better to be a jack of all trades than a master of one (you will see more possibility then, you will be an empathetic leader to the experts, and you will be a more interesting person)." - career lessons from David Kelly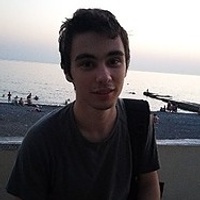 Hire Now
Freelance Anaconda developer in Krasnodar, Russia
Сurious Full-stack developer
Hi! My name is Sam! I'm passionate full-stack developer. At the moment I work in S Media Link Compnany - one of the biggest development centers in South Russia. In parallel I study computer science depths in Krasnodar state University. We are spending a lot of time for data structures, algorithms and moundations of mathematics like linear algebra, mathematical analysis and many other things. In free time I try to implement this theory in real algorithms and problems using many python libraries. Aside from working on the web, I like to play with some new modern technologies like Machine Learning, Blockchain, microcontrollers and so on.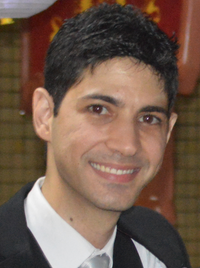 Hire Now
Freelance Anaconda developer in Salvador, Brazil
Computer Vision developer with 5+ years of experience ranging from Face Recognition Access Control Systems to Medical Image Analysis. Machine Learning and Data Science enthusiast. C++ and Python as main programming languages.
Most of my experience comes from a variety of R&D projects involving Computer Vision and Artificial Intelligence systems. My biggest motivation is to see great technologies in the works to make activities easier, more productive, more secure, or even to assist people, making a difference in their lives. I have worked in several in different fields related to these subjects. Optical Character Recognition from mobile camera pictures, Facial Recognition system for Access Control and Production Line Inspection using camera are a few examples of these projects. I also have developed extensive research in Medical Image Analysis.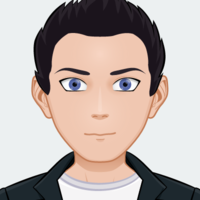 Hire Now
Freelance Anaconda developer in Bengaluru, India
Apache Taverna Committer at The Apache Software Foundation
I am an open source evangelist and a passionate product enthusiast and believe in writing generic code, It's fun writing generic code once and then using functionality without doing anything. I have good experience in writing an android application in MVP architecture and believe in writing clean code. I Interned in Summer, 2016 under Apache Taverna (incubating) and open source contributor at Mifos Initiative. Now, I am committer in Apache Taverna (incubating).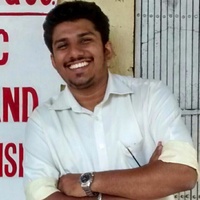 Hire Now
Freelance Anaconda developer in Mumbai, India
Technology Lead at Societynmore, ex-Credit Suisse.
I have four years(~) experience in building and working on complex system at my current Startup where I am heading Product development and previously at Credit Suisse, where I work as an Application Developer. The nature of my degree course also helps me prepare for this position. I have been actively involved in multiple roles at my current workplace, which adds a key skill to my portfolio, i.e., Building Applications that users would love to use. I have 5+ years of experience in building scalable Web applications and softwares. I have expertise in building them in PHP, Wordpress, Python, Node.js, C#.net, ASP.net and so on. I have expertise in designing and building scalable back-end that can be heterogeneous in nature.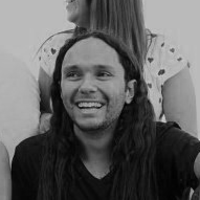 Hire Now
Freelance Anaconda developer in Belo Horizonte, Brazil
Software Architect with 10+ years experience ranging from Computer Vision/GIS/Remote Sensing to full-stack Web and Mobile development.
I'm a Software Architect who has worked professionally in a variety of areas, from large-scale web development, systems development, computer vision, GIS, Remote Sensing.
Hire Now
Freelance Anaconda developer in Seattle, United States
Prioritize Programming Fundamentals Before Frameworks
My expertise lies in: Python, JavaScript, Java, Angular, React, Node, Databases, SQL, Data Structures, and Algorithms! I especially love Recusion! Contact me if you have questions, are looking for advice, or just want to talk about anything related to programming, web development or Computer Science!! I'm especially eager to help out with projects I can run on my own machine, whether you've got a GitHub link or you can zip things up and send them over. See you soon! I like riding bikes, playing board games and writing programs. I live in Seattle where I'm able to pursue all these passions constantly. I believe people should prioritize learning the fundamentals of programming before learning frameworks. I love helping people build ultra-custom experiences on the web.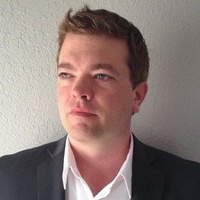 Hire Now
Freelance Anaconda developer in Livermore, United States
Startup CTO
Creative and hands-on technology executive with 20 years of Silicon Valley experience and a career track record of $1.1B in successful acquisitions and IPOs. Led 2 startups in the last 5 years to successful acquisitions totaling $110M. Passionate about user experience and building amazing products that customers rave about. Believes that great leadership is by example, and builds organizations that encourage risk-taking to foster innovation. Wide-ranging technology expertise from software development and engineering, to automation, virtualization, cloud computing, machine learning, and web-scale infrastructure and operations. Strong preference for people, processes, and technologies that enable rapid experimentation, iteration, and progress. Writer for Forbes, Network World, Informatio...
Hire Now
Freelance Anaconda developer in Kharagpur, India
Python developer, scientific programmer
I'm a core contributor to the Computer Algebra System, SymPy [1] and I've mentored Google Summer of Code students for year 2015 and 2016. I myself was a student in year 2014. I was intern at Continuum Analytics where automated the process of building noarch conda packages from Python Packaging Index (PyPI). Conda is the package manager which powers the popular python distribution

Anaconda

[2]. I also added support for numpy.median in Numba[3], Numba runs your numerical code on LLVM to make it super fast. I'm also the co developer for the Wikipedia Human Gender Indicators (WHGI) project [4] it is a Wikimedia sponsored project which aims to develop statistical and quantitative indicators for gender gap and raise awareness by observing the trend of gender in biography articles. The webs...
Are You an
Anaconda
Developer?
Get paid while making an impact. Become a Codementor for the next wave of makers.
Apply Now