Freelance Amqp Developers Available for Hire
Hire Now
Freelance Amqp developer in Paris, France
Ruby on Rails addict, I have a passion for tested, decoupled and self explanatory code. I am always ready to face new challenges and would be happy to help you with the knowledge I have.
Hire Now
Freelance Amqp developer in Fernando de la Mora, Paraguay
Self taught, passionate about open source projects
Hi, I'm Matias from Paraguay, a small country in the heart of South America. I've been writing software for 13 years, I'm very passionate about FOSS.
Hire Now
Freelance Amqp developer in Utrecht, Netherlands
Python/JavaScript Developer
Software engineer with 13 years experience building web and desktop applications mostly using Python (Django/PyQT) and JavaScript.
Hire Now
Freelance Amqp developer in Ho Chi Minh City, Vietnam
Backend Lead at MySQUAR
About Man -------------- He started his professional career since 2012 and has been spending most of time on backend/server-side engineering, to be behind the scene of everything. He loves building high quality system and products to serve a lot of people and to enrich their lives. His expertise is Ruby / Ruby on Rails (RoR), he also has general knowledge about different kinds of technologies and platforms, such as iOS, Android, .NET, Java, Python, etc. Honest, diligent, well-adapted to changes, and a fan of minimalism, he can make things different and sometimes very crazy.
Hire Now
Freelance Amqp developer in Pakiad, Philippines
Software Developer
I used to be Ruby on Rails developer, but having been in hiatus for almost three years, I am now working as a Full-Stack JavaScript Developer. My fields of expertise include Meteor, Node.js and RabbitMQ. I also have a solid understanding of React and its lifecycle methods, but I still need improvement in design/CSS implementation work. During my free time, I tinker with IoT, electronics and recently, with iOS development (Swift and Objective C) and Go programming to expand my horizons.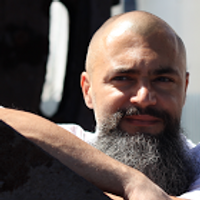 Hire Now
Freelance Amqp developer in Auckland, New Zealand
Senior full stack software architect
I am a full stack software developer with more than 15 years of experience, from agency environment to startups. I spent years in product development, equally on the frontend and the backend. I'm really good in understanding client requirement, and designing the system and the infrastructure, integrating existing or 3rd party services. And while I have a special talent in debugging and finding bugs, I'm a huge advocate of automated testing and continuous integration.
Hire Now
Freelance Amqp developer in London, United Kingdom
Software Developer
A software developer who can do PHP or Java and Team Leading things. I also do talks.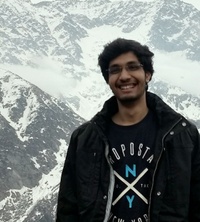 Hire Now
Freelance Amqp developer in Hyderabad, India
Software Developer | Node.Js Expert
I am Software Developer who loves building high-performance systems, I have an affinity for shiny new technologies. Complete backend solutions Architecture -> Coding -> Testing -> Deployment. Happy to help you out of any problems ( Full refund if I cannot).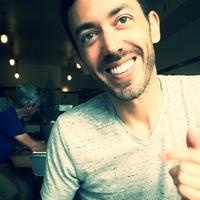 Hire Now
Freelance Amqp developer in Sacramento, United States
Infrastructure Architect at iPyxel Creations
Multi-platform full stack developer specializing in event-driven architecture/infrastructure and project manager for a wide variety of business environments and industry with a relentless affinity for good design and solid code. Past clients include Ernst & Young, Ford Motor Company, Jaguar, Tower Records, Fraternal Order of Police, and Berries.com. Scale OUT, not UP.
Hire Now
Freelance Amqp developer in Allen, United States
Experienced senior backend developer and senior systems engineer
I've done tons of work on systems and backend development. Highlights of my work: - Automated bare-metal deployment and management of Linux and Solaris systems - Built a cloud compute platform with a Flask API, Python services, RabbitMQ for messing, and MongoDB for persistence, powered by VMWare vSphere - Managed thousands of systems with Salt and integrated Salt into said cloud platform - Operated distributed applications on AWS - Tested/built/deployed all of the above with CI/CD
Hire Now
Freelance Amqp developer in Suzhou, China
Self-employed technical consultant, solution architect and full-stack developer
Bai has over 16 years software engineering experience, including 7 years freelancing and consulting experience. He has significant experience in building large-scale distributed systems, design and implementing of RESTful application architecture, migrating monolithic applications to Microservice architecture, pragmatic agile programming coach etc. He has written lots of blog entries and sample codes to demonstrate the technologies he had used and he is interested in. Some blog entries were referred by Oracle blog portal. He is active in open source communities and he is always trying to introduce the new cutting-edge technologies in his new projects. In 2012, he was invited by Redhat to attend 2012 JBoss User and Developer Conference at Boston and received the 2012 JBoss Community R...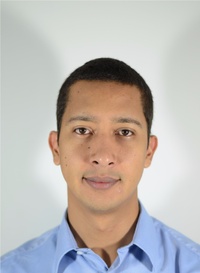 Hire Now
Freelance Amqp developer in Medellín, Colombia
Java Backend Developer in love of great looking apps
After some time of writing enterprise applications, i realize my career took a different path than what i really wanted. That realization took my to reinvent myself and change a lot of things i've been doing or did wrong. I want to become a full stack developer ( a good one ) , write good, clean, exciting code, and contribute with real world applications used widely. Although i'm trying to do some things differently i cannot discard my past experiences which includes working with Java mostly, and some tools like akka, kafka, rabbitmq and spring. I'm passionate software developer from medellin, Colombia trying to get out of its comfort zone and swim on the deep waters.
Are You an
Amqp
Developer?
Get paid while making an impact. Become a Codementor for the next wave of makers.
Apply Now