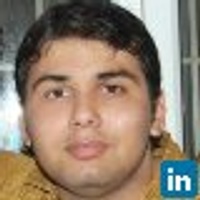 Amit Samsukha
#Magento2 #Certified #SolutionSpecialist
For every 15 minutes
Myself Magento 2 Certified Solution Specialist https://u.magento.com/certification/directory/dev/39302/ having Experience of PHP in Core and CMS (like Magento *, WordPress , Drupal , Joomla). Experience of MySQL with Console & PHP-Myadmin. Experience of Java Script , JQuery , Ajax . Experience of Apache Sever in both Linux & Windows platforms. Experience of IIS Server with Zend Server Hand-shaking Hosting Web Application to in Linux & IIS Servers. Hands on Shell scripting & JAVA Application Development. Specialties: Magento Custom Module Development, PHP Core Scripting , Mysql Scripting (Procedures and Triggers) , open source WEB Development
I have Designed, developed, and supported 10+ Magento2 Extensions, Payment Modules , Dynamic Feed manager , extra features for enhancing user experience and 25+ Magento Project from Scratch.
I have developed, and supported 50+ Magento Extensions including Magento Enterprise Version , Magento Enterprise Extensions / Modules , payment gateways.
Its a Tickets booking system impemented in Magento using jQuery-Seat-Charts, all shows data is managed by API calls, i.e. Show information , Tickets types , Serial numbers etc. Seat Reserve & Reminder is also implemented so that user will get a reminder for Seat Expire from his Cart.
How to Manage Admin Users Using CLI in Magento 2
Learn how to manage admin users using CLI in Magento 2.
Average Rating
5.0
(2 ratings)