CTO, Lead iOS and Backend developer
For every 15 minutes
Experienced iOS Developer with a demonstrated history of working in the information technology and services industry. Skilled in Swift, Objective-C, C and Ruby on Rails. Also worked on Android, Javascript, Python, PHP, C++, Hibernate, and Spring Framework. Strong engineering professional with a Bachelor of Technology (B.Tech.) focused in Computer Science from Indian Institute Of Technology. FULL REFUND guarantee, if I am not able to solve your problem. Developer story https://stackoverflow.com/users/story/1468663
3
Swift
3
iOS
Hue Power India - Philips Hue
The client wanted an application which tackles problem faced by all Philips Hue owner, in power cut scenarios. Whenever power cut occurs, all lights set to their default color and settings. This was one of the major challenges for Philips hue to grow in all developing countries. We came up with a solution to the above problem, as there was no on device or bridge support available for the same. Using this app make sure that all lights maintain their states across power cut. This has improved the usage of Philips Hue lights in all countries, where frequent power cut happens, which leads to increase in the sale of the same
2017
Client: Philips Lighting, India
Bobble Stickers for iMessage & Fonts Keyboard
Bobble app development had very tight deadlines. The client wanted to complete the application within one month. As this application was using multiple technologies such as Face Detection, Face feature extraction, real-time facial feature change, image caching and a UI with lots of animation, this was a difficult task to achieve.
2016
Client: Bobble, India
The client wanted a social application, where users can upload their photos and choose options from which will be later used by real photoshop experts to tweak their photos. I was the only person working on this project when I was working at moldedbits. From getting client requirements to helping them in design and architecting the application, I was involved in all phases.
2017
Client: Picworks UG, Germany
Github repositories
AKImageColorPicker
iOS library to pick color from an image.
ios-barchart-example
Bar chart customisation example using ios-chart library.
Accessing Git APIs in Ruby
Without a doubt we all know that Git is one of the most famous version control system. Here at moldedbits we use GitHub for each of our project. Some use git directly from command line, while other...
Typed Notification - iOS
Swifty way for Notifications.
Average Rating
5.0
(21 ratings)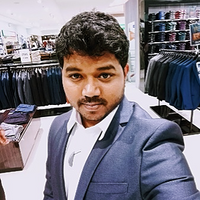 Understood the issue and configured the ios app for us.
Amit did not do what I requested from him and I will be asking for a refund of my money. He is not a nice fellow, will not recommend him to anyone
Very supportive and knowledgeable.
Great person. Not only really helped me out to get the job done but wrote code very clean, where I could easily understand his clean structure. I will come back to Amit next time forsure, Thank you
Friendly and perfect work with him
Did a great job on the project he worked on for me. Very quick and organized. Thank you.
Very patient and informative- would recommend!
Did the job quickly and helped me out a lot with his explanations. Did the job for significantly less than other people were asking for
really good at what he does
VIEW MORE REVIEWS