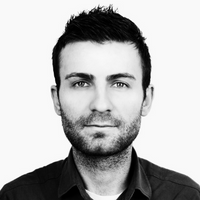 Amir Duran
Everyone wants to learn, teacher only has the find the right method to transfer the knowledge!
A software engineer specialized in developing full stack web-based applications with a focus on information and data security and on software team development. In 2017 I've been focused on developing our crowdsourced idea management software. Working with new front-end frameworks and with amazing Innosabi team will help me to achieve my professional goals. You can contact me at amir.duran(at)gmail.com Twitter: @DuraniusA Blog: http://code-epicenter.com Libraries: https://github.com/amirduran Specialties : PHP, Yii Framework,Zend Framework, Doctrine 2, Angular, Angular 2, RxJS,Code Caption, PhantomJS, CasperJS, Team Development, HTML, CSS, Java Script, MySQL, Website Security, Website speed optimization, SCRUM.
I have more than 6 years of professional experience in PHP. During my career I worked with several PHP frameworks like Zend Framework, Codeigniter, Yii, Yii 2 and Slim Framework. Some of the projects I worked on is counting more than 200 000 active users (http://www.pulse-learning.co.uk/) which means scalability, maintainability, speed optimisation were really important. During my professional career in Germany, I worked on several IT projects in working sector, where we developed credit scoring application. In this project performance, data security and algorithm correctness were on of the main focuses. All projects I worked on require strong technical knowledge, analytical capabilities, problem solving methods etc.