amine
Expert web/mobile developer
Average Rating
5.0
(150 ratings)
Apr 2018
Amine is a very professional mentor.He is very responsive and quick with his work.He was very much comfortable and good in answering my silly questions.He delivered 4 days before the deadline.I will definitely recommend him if you have any requirement with Java and Javascript. He is an excellent mentor and i am looking forward to work with him again.
Very helpful and knowledgeable. Didn't stop until the problem was fixed.
He was awesome! very helpful and helped me do exactly what I was looking for!
again GOOD work. very satisfy
he know s what he does. Simply the best.
One Word....He is Just AWESOME!!!
Great service and super helpful
bencowley111@gmail.com
Apr 3, 2018
Dec 2016
I have worked with this mentor several times. He is extremely knowlagable about ionic and angular. He also has a knack for debugging which is very helpful.
Excelent mentor. Knew exactly how to solve the problem and worked through it in a logical way. One of the best and most experienced mentors I have come across in regards to firebase ionic! He must have done 10 of these projects before.
This was an exccellent mentor, I was able to communicated with ease and have already recommend this mentor and service to various other clients due to the quick delivery of project which adhered to strict deadlines.
Nov 2016
Knows JQuery and JavaScript very well! Really impressed!
Amine is very helpful with a lot of knowledge using Ruby on Rails and Javascript. He also helped me deploy to Heroku. Thank You
Very patient, and good coder, and good explaining. Walked through the code with me, and patiently helped me get my MEAN Stack app working 100%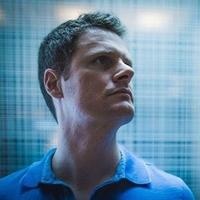 Got the answered I was looking for again, thank you!