Not looking for Amd Developers? Find other types of developers:
Hire Now
Freelance Amd developer in Berlin, Germany
Senior Web Developer
I do consulting and web development. I've worn many hats but these days I tend to help startups and coach junior programmers.
Hire Now
Freelance Amd developer in Foz do Iguaçu, Brazil
A coder who cares about UX w/+15y of experience and published apps. I can help w/ Node, Angular, Meteor, Vue, Swift, Smalltalk
Having covered a wide diversity of problems I can help you to go far with VueJS, AngularJS, Meteor or nodeJS. I'm currently involved in fullstack and mobile projects. Some of them Ionic-based. My favorite thing? JavaScript. Cool unusual languages? Smalltalk. Also doing html5 Single Page Applications. I even made a framework to get really productive: http://github.com/flow-stack/flow. I've implemented http://airflowing.com using Seaside as foundation and my own framework on top of it. It's horizontally scalable and its object database is ACID compliant. Airflowing was a SaaS for service companies. I have a strong bias towards designing User Experiences that makes sense, Design Thinking and fast prototyping. I advise and develop in different startups. My day to day work is to help in rem...
Hire Now
Freelance Amd developer in Centreville, United States
President/Founder at Code Corps
GitHub Repository: http://github.com/jacobheater I am an engaging individual with a strong passion for software architecture. I have excellent interpersonal skills, and communicate well in both oral and written forms. I am a natural leader and have experience in leading a team of developers, client presentations, meetings, and exhibit good leadership characteristics. I have software architecture experience in small and enterprise level applications, and am highly experienced in the SDLC process. I enjoy working in a team setting, in fast-paced environments and leading a team to success. I believe that writing high-quality code is a must, not a nice-to-have, and I enjoy mentoring developers and learning from other people. I am highly skilled in multiple programming languages and platfor...
Hire Now
Freelance Amd developer in Rzeszów, Poland
Experienced Software Engineer, with Project Management Experience
High load web projects, bespoke software development, project management experience DevOps: Ansible,Vagrant, Chef PAAS & Cloud: (AWS, Amazon beanstalk, Redhat openshift, OpenStack, Digital Ocean) Continuous integration (with Jenkins / Bamboo) Client stack (javascript core, AngularJS, HTML5 apis, jquery) Pure JS stack (Javascript, AngularJS, Node.JS, mongo) NoSQL (mongodb) LAMP stack (PHP, MySQL, Linux) Windows stack (asp.net MVC, MSSQL 2000-2008) -> DevOps & Development inquiries: http://www.softasap.com/ -> Github http://github.com/voronenko/ -> Ansible roles (MIT, BSD-3 clause) on a galaxy: http://bit.ly/ansible_roles -> Get in touch: check for available 30 minutes slot https://calendly.com/voronenko/30min
Hire Now
Freelance Amd developer in Los Angeles, United States
Java | Spring | Solr | Php | Js | jQuery | Backbone | MongoDB developer & Webscraper
I am a full-stack developer with keen focus on debugging/solving problems. I have been working on java for more than 5 years now and have a total of 8+ years IT experience. Worked on a wide-range of technologies with Struts2 at height, I'm diving currently into the world of javascript. More details about me can be found on http://nitinsurana.com Feel free to ping me, if I can be of any help. If we cannot solve your problem then I will refund the session fees.
Hire Now
Freelance Amd developer in Cork, Ireland
Professional .NET developer with 8 years of enterprise and custom development experience. I do Typesafe stack development for fun (working on a www.chatfarm.net now).
Hire Now
Freelance Amd developer in Auckland, New Zealand
Web Startup Tech Lead - Full Stack Help - Tips & Tricks to Share!
Hi! I'm a polyglot technologist with decades of experience in startups and industry, and one of the most active Github users worldwide. Want insights, guidance or help? Get in touch!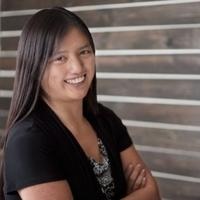 Hire Now
Freelance Amd developer in Pleasanton, United States
Web Developer
I am a web developer working at LinkedIn. My experience started when I was 11 years old building simple websites using HTML and CSS. From there, I expanded into jQuery to PHP. When my career got serious, I learned vanilla Javascript by writing applications in Backbone while building an internal learning platform. At the same time, I build a standalone online course using Python and Flask. Currently, my work entails a lot of Java maintaining the LinkedIn blogs.
Hire Now
Freelance Amd developer in Petaluma, United States
CS and HW Instructor at Make School, Cofounder at IOT Inventor
30 years of experience developing commercial software, six years as a startup entrepreneur. In my career I've implemented software beginning with custom medical finance business applications, recalculation internals of Lotus 123 and Quattro Pro spreadsheet recalc engines, custom graphics chips and processors, ultra secure PC technology... My experience ranges from shrink wrap self service applications to system software and OS's, virtualization, file systems, network stacks, platforms, development tools, languages and frameworks and various types of custom application development. I develop across Windows, Linux, iOS/OSX and Android NDK platforms as well as on embedded systems on Atmel, Microchip, SiliconLabs, TI and ARM based platforms. I also design embedded system hardware and am ex...
Hire Now
Freelance Amd developer in Ashburn, United States
Full Stack Web Developer at Healthgrades
The words that best describe me are inquisitive, precocious, and adaptive. When I am presented with a new situation, a new culture, or a new environment I can quickly immerse myself, learn how to succeed and rise to whatever challenges are presented.
Hire Now
Freelance Amd developer in Ashburn, United States
Senior Full-Stack Developer
Entrepreneur / Rubyist / Startups Evangelist / MVP expert. Years of professional engineering and development experience and having the privilege to work in leading tech companies around the globe. Previous experiences of working in Lahore (Pakistan), Kuala Lumpur (Malaysia) and Dubai (UAE). Previous professional experiences of working with: - Dubizzle.com (The biggest classified website in the MENA region. Worked as a back-end Python/Django developer) - RapidiOnline.com (Service to provide data exchange services from Microsoft Navison to SalesForce Cloud CRM and many more based out of Quillan France) - AboutUs.org (One of the biggest rails websites) - UrFilez (www.urfilez.com) Worked as Chief Technical Partner Liaision for a US based music streaming service for the MENA ...
Are You an
Amd
Developer?
Get paid while making an impact. Become a Codementor for the next wave of makers.
Apply Now