Freelance Amazon sqs Developers Available for Hire
Hire Now
Freelance Amazon sqs developer in Guayaquil, Ecuador
Android/Web developer ready to help and work alongside you
I love developing software and enjoy learning day by day. Always focused on delivering great and satisfying experiences in the products I work. Perfectionist and pragmatic to get the job done.
Hire Now
Freelance Amazon sqs developer in Millbrae, United States
Software Engineer
Full stack software engineer + operations.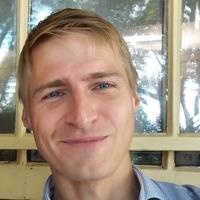 Hire Now
Freelance Amazon sqs developer in Ho Chi Minh City, Vietnam
Senior Java / Web Backend Developer
MY COMMITMENT My commitment to you is 1. understanding you and your goals 2. guiding you. Depending on your time and budget I'll analyse the task and talk you through a possible solution or implement a solution with you or for you. Amongst others I can help you preparing for an interview, getting started with programming in general, any frameworks and tools or solving any concrete issues you are facing. MY BACKGROUND IN SOFTWARE DEVELOPMENT I have been developing software very successfully on various projects and teams for over 10 years. I have extensive experience developing, maintaining and improving large scale distributed application in finance and news media. This includes green field projects, maintaining and improving matured solutions, and onboarding new team members. I'm also ...
Hire Now
Freelance Amazon sqs developer in Miami, United States
Solutions Architect
Passionate about software from DevOPS to Quality Assurance, from Developer to Architect with the right amount of business skills, marketing and sales. Specialties: Distributed Application Design, Object Orientated Programming, AngularJS, REST API Design, PHP, MySQL, PhalconPHP, MongoDB, Python, Flask, Zend Framework, Linux Administration, Symfony, Quick Test Professional, WatiN/R, Magento, Wordpress, Adobe & Microsoft Suite, MacOs, Amazon Web Services, Google Cloud, VMWare and more. Large Scale Software Development Strategies, Center for Disease Control regulations and reporting guidelines. Health Information Exchanges, Direct Secure Messaging, HIPAA Regulations and Meaningful Use guidelines. Experienced in successfully negotiating and implementing new technologies in change-advers...
Hire Now
Freelance Amazon sqs developer in Thiruvananthapuram, India
DevOps & AWS Trainer | eCommerce & Web Technologies Expert | Magento Plus Certified | Director/CEO at Schogini
Energetic and focused leader, I have worn many hats – Developer, Consultant, Architect, CEO – enabling me to have the unique ability to manage multi-disciplinary project and navigate complex tasks. I enjoy creating profitable solutions that solve the issue and simplify processes: + Directed cost effective and risk covered solutions for an Auto-Scaled, Cloud Architecture on Amazon AWS Services, to a high-end pottery eCommerce store. Designed and managed the planning & execution of implementing and integrating the solution with the CI/CD pipeline. The overall implementation not only reduced the load time & downtime of the site but also shortened the development to production timelines. + Architected, designed, led and managed planning, delivery execution and project governance of the F...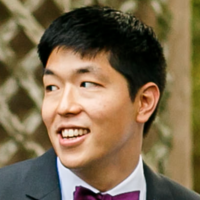 Hire Now
Freelance Amazon sqs developer in Ellenwood, United States
Product-centric, data-minded, full-stack engineer with a passion for OSS, functional programming, microservices architecture, DevOps automation, and Agile/Lean methodologies
I have designed and executed a variety of products in my professional career, including web-based eCommerce solutions, native and hybrid mobile apps, command-line tools and utilities, APIs and SDKs, single-page applications using JS frameworks (React/Redux, Backbone, Angular), ETL systems, and CI/CD using Docker, just to name a few. I have implemented various greenfield projects using microservices architecture, as well as transitioning existing monoliths to containerized microservices. Having worked in various research settings, I have experience designing and implementing experiments and data analyses, including experience with data mining techniques and neural networks. I have contributed to open-source packages such as [amqp10-link-cache](https://www.npmjs.com/package/amqp10-link-...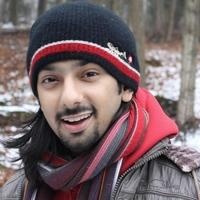 Hire Now
Freelance Amazon sqs developer in Coquitlam, Canada
Software Development Team Lead at TradeRev
Who am I? I am a Mobile Application Development enthusiast. I have been enjoying developing Android applications for 4 years. I got a chance to work on some exciting apps. Some of them include mobile payment solutions using Bluetooth Low Energy, NFC and QR code, app for drug relapse prevention for people with additive disorders, app for enabling user to securely login to web services leveraging 'something that user has'​, i.e chip cards and mobile devices. I'm passionate about Technical and Social Entrepreneurship. Currently I lead a team of developers at TradeRev, working on B2B app for live vehicle auctioning system. What I have to offer? I believe that for creating something useful, its necessary for people with diverse professional backgrounds to come together. If you have a great...
Hire Now
Freelance Amazon sqs developer in São Paulo, Brazil
I would like to help newbies to challenge problems base on my skills
Hire Now
Freelance Amazon sqs developer in Berlin, Germany
DevOps engineer focusing on Amazon Web Services.
Cloud Specialist focusing on AWS and DevOps. Author of Amazon Web Services in Action. Software engineer, teacher and consultant. Blogging about Amazon Web Services at https://cloudonaut.io
Hire Now
Freelance Amazon sqs developer in Hicksville, United States
Development and Operations Director
Global DevOps Community | http://devopschat.co Contact Details | http://jared.nyc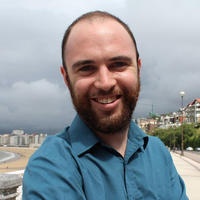 Hire Now
Freelance Amazon sqs developer in Cape Town, South Africa
Pythoneer and Writer
Hey, I'm Gareth. I love teaching and most things Python. I have general experience in problem solving, building scalable solutions, and can provide specific or general advice.
Hire Now
Freelance Amazon sqs developer in Philadelphia, United States
Founder/Principal at Masterpoint Consulting
I'm a Freelance Full-stack Engineer from Philadelphia. I've been in Software Dev professionally since  2011 and working primarily in startups I've done a bit of everything: full-stack web, mobile, devops, big-data, and project/team management. I currently freelance as a full-stack web developer focusing on Ruby on Rails and Emberjs, but I work on a whole assortment of other projects when it's called for. I'm a big fan of mentoring and I've done it both in and outside of work for a handful or more different junior engineers. I enjoy the process of helping others understand the programming world and it's a great way for me to put my own knowledge into practice. Outside of the tech world, I'm big into rock climbing, punk/hardcore music, and traveling. I've been on the road since Feb. 2017 a...
Hire Now
Freelance Amazon sqs developer in Raleigh, United States
Accomplished Software Architect and Developer, Team Mentor
I have been programming and mentoring teams for over 10 years. I have experience at many layers of the technology stack. I also have experience as an agile coach. I can help you with your software and your process. I focus on scalable web technologies, specifically React, Node.js, MongoDB, Redis. I have extensive experience deploying to Heroku and AWS. I also have extensive knowledge of many third party APIs, such as: Twilio, SendGrid, Mandrill, PubNub, Facebook, etc. I have worked with startups and large enterprises. I have designed many large software systems. I can help you improve the quality of your code through simplicity and a test-first mentality.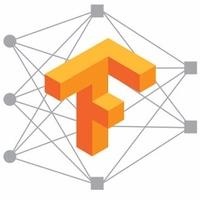 Hire Now
Freelance Amazon sqs developer in Santa Clara, United States
Senior Platform Engineer, expert with AWS, Go and AngularJs full stack to handle millions of concurrent users for e-commerce and world wide platforms.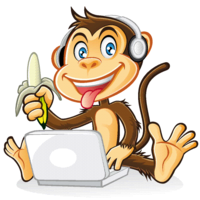 Hire Now
Freelance Amazon sqs developer in Baltimore, United States
API, Nodejs, Javascript, developer portal
I am a full stack software engineer, experienced in API design, architect. I served as the Architect for a startup incubated by 500 startups, built the company, team and MVP from scratch, and helped successfully raising 1M+ seed rounds within 1 year. I architected a RESTful API framework for an ecommerce platform, also developed the open API portal for 3rd party developers. The product is live now. I am familiar with all phases of software development, including requirement analysis, software design, backend/devops, software testing. I am a big fan of continuous integration, continuous deployment. I have several years' experience in API development, RESTful API design, Nodejs, Java, PHP, Python, ROR, strongloop, loopback API, OAuth2, open API platform.
Are You an
Amazon sqs
Developer?
Get paid while making an impact. Become a Codementor for the next wave of makers.
Apply Now