Not looking for Amazon sns Developers? Find other types of developers:
View Profile
Freelance Amazon sns developer in Marquette, United States
Emergency support specialist, cloud consultant, lifetime coder, Linux ninja, security guru, developer-operations liasion, systems administrator. Often called 'rockstar', 'unicorn', 'hero', 'savior', 'recluse'; seldom called on the phone.
I put out cyber fires over donuts and camp fires. Polyphasic sleeper serving all timezones! Provider of live-help in real-time via video conference for technologies I have mastered and problems no one else can solve. Writer of re-brandable content management systems (every app has content, does it not?), re-usable apps & APIs, member of Mensa & Intertel, slayer of salmon. Human languages for fun, programming languages for breakfast. I left Detroit in the Dot-Com era to live deep in the north woods, I wear camo every day and kill my own food when I have to. I solve my own problems with grace and efficiency. I'll be happy to solve yours! My three most valuable skills: * Problem solving * Anticipation (of variables and user expectations) * Machine logic These skills, when applied t...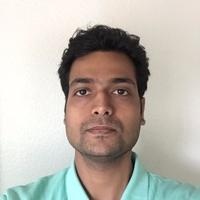 View Profile
Freelance Amazon sns developer in Jaipur, India
Consultant | Technical Speaker | Startup Founder | Full Stack Developer | Chatbots | AI | Machine Learning | JavaScript | jQuery | NodeJS | AngularJS | MongoDB | MeteorJS | ElasticSearch | Firebase | Android | Ionic | Mocha | Digitalocean | MySQL
** Full Time Consultant, Entrepreneur, Developer. ** ** One Minute Quick Video Intro : https://www.youtube.com/watch?v=ylxt9a-izOw ** Most Searched for Consultant For Chatbots and Voice enabled Apps** ** Have Build Products for Startups and Large Enterprises. ** ** Consult Startups with their Product. ** ** You will not be Charged if i am not able to Resolve your Issue.** **Go Ahead and Schedule a Session with me, I would love to talk to you ! :-) **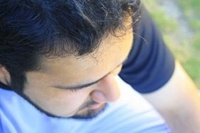 View Profile
Freelance Amazon sns developer in Canton, United States
Experienced Java Developer
Developer, Agile Enthusiast, Knowledge Sharing Enthusiast, Leader, Mentor, Teacher, Learner. Let's solve your problem together!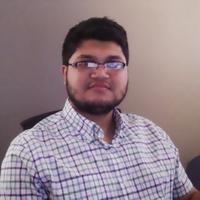 View Profile
K M Rakibul Islam (Rakib)
Freelance Amazon sns developer in Mississauga, Canada
Top Ruby on Rails Mentor of January - December, 2017 & January - February 2018 (14 months in a row!) at Codementor | Experienced (8+ years) and friendly Ruby on Rails Developer/Mentor (with passion for helping others learn) | 1000+ Sessions
I am the Top Ruby on Rails Mentor of January, February, March, April, May, June, July and August 2016 (8 months in a row) and January, February, March, April, May, June, July, August, September, October, November, December 2017 & January and February 2018 (again 14 months in a row!) at Codementor with 1000+ sessions. https://www.codementor.io/ruby-on-rails-experts I am a Senior Software Engineer from Toronto, currently working as a Ruby on Rails Developer at theScore Inc. I am passionate about helping and mentoring people, especially who are new to the web development and the programming world. I am specialized in explaining core concepts of Ruby and Rails along with the best practices. I focus on the learning experience of my students and make sure they get exactly what they want. I hav...
View Profile
Freelance Amazon sns developer in Hicksville, United States
Development and Operations Director
Global DevOps Community | http://devopschat.co Contact Details | http://jared.nyc
View Profile
Freelance Amazon sns developer in Oslo, Norway
AWS / Architecture / Terraform / DevOps ++
I am fully certified in all 5 AWS certifications professional with broad experience in roles ranging between software development and technical management. I have a strong experience in: * Amazon Web-Services * Infrastructure as code and DevOps toolset * Continuous everything ("automate as much as possible" motto) * Solution and software architecture Specialties: Amazon Web-Services (expert level), Terraform, Packer, PHP, Python, Ruby, MySQL, PostgreSQL, Memcache, Redis, MongoDB, Elastic Search, RabbitMQ, Varnish, Puppet, Ansible, Jenkins, HAProxy, performance optimizations technics, nginx, *nix, various network services and APIs. Frequent speaker at technical events and meetups: * AWS User Group Norway (organizer and speaker) * DevOps Norway * DevOpsDays Oslo * eZ International Days (O...
View Profile
Freelance Amazon sns developer in Amsterdam, Netherlands
Android @ Booking, Ex - VP Tech @ SnipClip, Ex-Android Ninja @ Inshorts - 4 Million+ Downloads
"Ishan is where the tech is" defines me precisely. I am a passionate product enthusiast and an open source evangelist who loves hacking at Hackathons and speaking at conferences. Being an avid hackathon lover-thinker-innovator, I won 1st Prize at PolicyHack by EPOD at Harvard University and 2nd Prize at HackCancer by EPIC @ Boston University. As an active contributor in the Mifos community, I was invited as a speaker at Global Mifos Summit in Sharjah, UAE (March, 2015) and chosen as a delegate for Mifos at GSOC Reunion in California, USA (October, 2014). I've also attended PennApss XII, the world's largest collegiate invite-only Hackathon hosted by University of Pennsylvania (September, 2015). I successfully graduated as a Google Summer of Code Intern in 2014 under Mifos and in 2015 und...
View Profile
Freelance Amazon sns developer in Lagos, Nigeria
Passionate learner and builder
My name is Opeyemi Obembe. I build things for web and mobile.
View Profile
Freelance Amazon sns developer in Curitiba, Brazil
View Profile
Freelance Amazon sns developer in Redding, United States
senior Web developer
I've been working in this field for around 8 years now. I've worked on multiple big products, leaded teams of devs... My main development stack is: Laravel, Vuejs and a bunch of other great technologies...
Are You an
Amazon sns
Developer?
Get paid while making an impact. Become a Codementor for the next wave of makers.
Apply Now