Not looking for Amazon s3 Developers? Find other types of developers: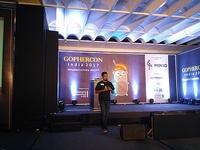 Hire Now
Freelance Amazon s3 developer in Bengaluru, India
Passionate learner, Developer, Writer, Teacher and Musician
- Expertize of building Amazon S3's open source alternative from scratch at Minio.io - Expertize of contributing to

Amazon S3

compatible client libraries.
Hire Now
Freelance Amazon s3 developer in Warsaw, Poland
Lead engineer with 10+ years development experience & background in delivering training courses
I have been delivering technical training courses for over 7 years on a variety of subjects - I can help by giving full courses, pair programming to help you learn or if you have a specific problem you're trying to solve I'll work with you through it to help you resolve it and understand the solution. Outside of CodeMentor I am a Lead Engineer based in London & SF - I have experience working in large corporations & startups across Java, iOS, JavaScript & Web Technologies. ** If you belong to a group that is underrepresented in tech, and money is an issue, please ask me about reduced rates. **
Hire Now
Freelance Amazon s3 developer in Ashburn, United States
Let me be your code guru/cyber witch
I have used s3 at Amazon itself, Apparent Inc, and Property Meld, for a number of tasks (storing database backups, static content, user-uploaded data, and api secrets, to name a few.) I am familiar with its web interface, the cli, and its API via curl, Java, Python, and Node.js
Hire Now
Freelance Amazon s3 developer in Toronto, Canada
Full-stack Freelance Developer
I'm a full-stack web developer who's been working in the industry for over 10 years. I'm a true polyglot developer, having lead/architectural experience with a wide variety of tech stacks, from Python/Django, Ruby on Rails, Node (express.js/koa) on the backend, to Angular.js, React and Ember.js on the frontend. I spent 7 years in the animation industry as a Web Software Architect, building internal applications to help studios manage their production pipelines. Since leaving that industry, I've been consulting mostly with start-ups to help turn their MVP into a solid foundation and scale their tech to a fully fleshed out product. I also spent 6 months as an Instructor at a code school called Bitmaker and absolutely loved the experience. I love sharing my experience with others. Feel free...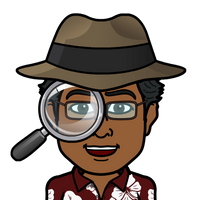 Hire Now
Freelance Amazon s3 developer in Irving, United States
Program Manager at Microsoft by day and Developer by night
Native of Dallas,TX and graduate in CS. In my spare time I work on a lot of projects. They range from hardware projects with Arduino and Raspberry Pi to more software oriented applications with AWS and Angular. I'm also familiar with Xamarin development. If you don't know where to start or not sure if you're tackling it the right way, then I'm a great resource for you to reach out to. I also lead customer interviews to understand pain points of users and helping narrow your project focus. People always told me I had a sharp eye for details, so if you need help flushing out your thoughts, I will be of good help in that area too. Cheers.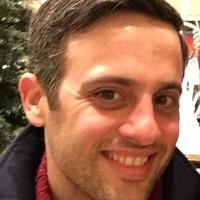 Hire Now
Freelance Amazon s3 developer in Forest Hills, United States
CTO/Founder at Nimblechat
Currently working on Nimblechat, food delivery chatbot! https://www.nimblechat.com Sidepad, game controller: http://bit.ly/sidepad I geek out on distributed infrastructure for high-speed computing at scale and code optimization. Things I've done: Autoscaling streaming media relay systems to hundreds of thousands of listeners on AWS with EC2, Elasticache, RDS, Route53, VPC, IAM and ELB. Developed production applications using React with Redux and React Router. Fully tested and resilient with Mocha, Chai, Sinon, and hosted on S3, EC2. Set up continuous integration environments manually with EC2, Jenkins, and Github. Also, prepared continuous deployment environments using Jenkins, EC2, AWS CodeBuild, CodePipeline and CodeDeploy. Developed and deployed NodeJS backend system...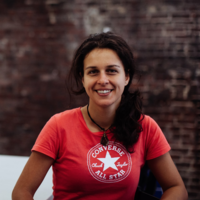 Hire Now
Freelance Amazon s3 developer in Vancouver, Canada
Web Developer & Teacher
A web developer with a passion for teaching. Senior Instructor at Lighthouse Labs. Founder of DesignDrop.io. I studied Computer Science at the University of Toronto and have been working as a professional programmer since 2005. My main technologies are Ruby/Rails and JavaScript/React/Node. I also grow orchids. :)
Hire Now
Freelance Amazon s3 developer in Guayaquil, Ecuador
Android/Web developer ready to help and work alongside you
I love developing software and enjoy learning day by day. Always focused on delivering great and satisfying experiences in the products I work. Perfectionist and pragmatic to get the job done.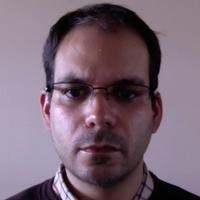 Hire Now
Freelance Amazon s3 developer in Carnaxide, Portugal
Experienced Ruby on Rails developer (~10 years) and teacher
I'm an experienced web developer (+16 years) passionate about teaching. My expertise areas are: * Ruby and Ruby on Rails developing. Mentoring. * Software Analysis, Software Methodologies. * Bug Magnet, really! If you're interested in long-term mentoring contact me. I do lower rates for contracts and I'm sensible to regional locations.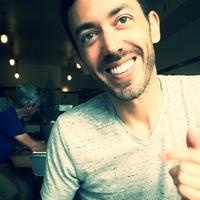 Hire Now
Hire Now
Freelance Amazon s3 developer in Thane, India
CTO at Urbanity | Enterprise Web & Mobile Application Consultant | Ex-Wikipedia, Google | Amongst NY Observer's Top 20 Technologists Globally
I create strategic solutions for complex technology products and challenging business problems. I am an innovative technologist with 10+ years of experience in delivering outstanding results for an illustrious clientele. I was recently honoured to be featured amongst the Top 20 Technologists Globally by The New York Observer. Specialties: E-Commerce, CMS, API Integration, Technology Strategy, Mobile markets, Agile Development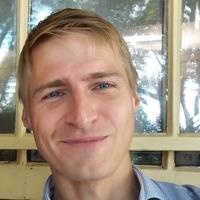 Hire Now
Freelance Amazon s3 developer in Nerima, Japan
Senior Java / Web Backend Developer
MY COMMITMENT My commitment to you is 1. understanding you and your goals 2. guiding you. Depending on your time and budget I'll analyse the task and talk you through a possible solution or implement a solution with you or for you. Amongst others I can help you preparing for an interview, getting started with programming in general, any frameworks and tools or solving any concrete issues you are facing. MY BACKGROUND IN SOFTWARE DEVELOPMENT I have been developing software very successfully on various projects and teams for over 10 years. I have extensive experience developing, maintaining and improving large scale distributed application in finance and news media. This includes green field projects, maintaining and improving matured solutions, and onboarding new team members. I'm also ...
Hire Now
Freelance Amazon s3 developer in Rainham, United Kingdom
JS developer
I'm a polyglot developer with decade of experience in creating webapps, mobile apps, microservices and working with major Cloud platforms.
Hire Now
Freelance Amazon s3 developer in Thiruvananthapuram, India
DevOps & AWS Trainer | eCommerce & Web Technologies Expert | Magento Plus Certified | Director/CEO at Schogini
Energetic and focused leader, I have worn many hats – Developer, Consultant, Architect, CEO – enabling me to have the unique ability to manage multi-disciplinary project and navigate complex tasks. I enjoy creating profitable solutions that solve the issue and simplify processes: + Directed cost effective and risk covered solutions for an Auto-Scaled, Cloud Architecture on Amazon AWS Services, to a high-end pottery eCommerce store. Designed and managed the planning & execution of implementing and integrating the solution with the CI/CD pipeline. The overall implementation not only reduced the load time & downtime of the site but also shortened the development to production timelines. + Architected, designed, led and managed planning, delivery execution and project governance of the F...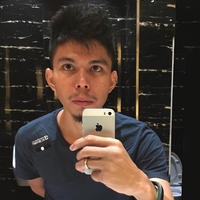 Hire Now
Freelance Amazon s3 developer in Bacolod City, Philippines
C# | Javascript | PHP | Python | Objective C | AWS | NodeJS | ASP.NET | Linux
Hi! My name is Clark, I started coding since I was between 10-12? I can't even remember. It started from editing Game files to enabling cheats to making my own game private servers. Now I'm 25, a full stack software developer. Though I have still so much to learn! I'm pretty sure I have a thing or two of knowledge to share with you, never stop learning!
Are You an
Amazon s3
Developer?
Get paid while making an impact. Become a Codementor for the next wave of makers.
Apply Now