Freelance Amazon rds Developers Available for Hire
Hire Now
Freelance Amazon rds developer in Toronto, Canada
Full-stack Freelance Developer
I'm a full-stack web developer who's been working in the industry for over 10 years. I'm a true polyglot developer, having lead/architectural experience with a wide variety of tech stacks, from Python/Django, Ruby on Rails, Node (express.js/koa) on the backend, to Angular.js, React and Ember.js on the frontend. I spent 7 years in the animation industry as a Web Software Architect, building internal applications to help studios manage their production pipelines. Since leaving that industry, I've been consulting mostly with start-ups to help turn their MVP into a solid foundation and scale their tech to a fully fleshed out product. I also spent 6 months as an Instructor at a code school called Bitmaker and absolutely loved the experience. I love sharing my experience with others. Feel free...
Hire Now
Freelance Amazon rds developer in Glasgow, United Kingdom
CTO: Elixir, Ruby, Rails, Android Developer (and scrum master) with 10+ years experience
I've now completed over 130 sessions on Codementor! I'm a consultant developer who's been coding for over 10 years now; 6 of those years professionally. I mainly work in Rails, EmberJS and Elixir these days, but I've built things in languages ranging from C to NodeJS to Go. I've had the opportunity to have large multi-nationals on my client list such as Mozilla, IBM, 888.com, and multiple large financial businesses. Outside of Codementor, I'm a CTO at a Startup in Scotland, as well as a consultant adviser for various startups and small businesses in Scotland and the UK.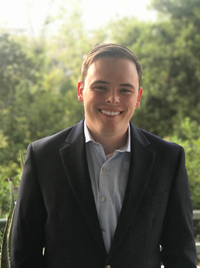 Hire Now
Freelance Amazon rds developer in Los Angeles, United States
Let me help solve your toughest problems.
I pride myself on my ability to write solid, well documented and fully tested software. With the projects that I have worked on, my software has not only needed to hold up to use by its users, it has also needed to be able to withstand scrutiny in court. As a result, I take writing quality code very seriously. Over the last few years I have worked on creating a platform to revolutionize the way that investigators (of all kinds) explore unstructured data, primarily text documents. I did this by taking advantage of the latest technologies and techniques in information retrieval and natural language processing. I also created a simple yet powerful language that allows investigators to ask deeper questions of the data. The end result of all of that effort is a system that allowed a forensic ...
Hire Now
Freelance Amazon rds developer in Thane, India
CTO at Urbanity | Enterprise Web & Mobile Application Consultant | Ex-Wikipedia, Google | Amongst NY Observer's Top 20 Technologists Globally
I create strategic solutions for complex technology products and challenging business problems. I am an innovative technologist with 10+ years of experience in delivering outstanding results for an illustrious clientele. I was recently honoured to be featured amongst the Top 20 Technologists Globally by The New York Observer. Specialties: E-Commerce, CMS, API Integration, Technology Strategy, Mobile markets, Agile Development
Hire Now
Freelance Amazon rds developer in Montevideo, Uruguay
25+ years experience, top expert in Elasticsearch (FullText and Analytics), Data Engineering, Cloud, and for the Kotlin Language.
I am a well rounded software developer that covers many development languages, frameworks, tools, infrastructure and cloud providers. Some of my top include Java / Kotlin for languages (but I touch many more including Java, Groovy, Scala, Typescript, Javascript, C#, Dart), any SQL database, most NoSQL engines, Solr / Elasticsearch (expert in both), and working in the Cloud with AWS as my highest and some services of Azure in the middle. My top skills are currently in: Data Engineering, Back-end development (REST, Server-side), Search and Analytics, Cloud, and the Kotlin Language.
Hire Now
Freelance Amazon rds developer in New Westminster, Canada
Web Application Developer & Project Manager. Rails, TypeScript/JavaScript, React, AWS, C#
I'm a freelance web application developer with substantial project management expertise. I've developed Rails applications, React interfaces, and deployed them in the cloud. I'm available for coaching, freelance work, debugging, and solution review! I'm generally available between 9AM and 7PM Pacific Time.
Hire Now
Freelance Amazon rds developer in Durham, United States
Experienced software developer; researcher-in-training
Hire Now
Freelance Amazon rds developer in Ashburn, United States
Solution Architect / Ruby on Rails Engineer
Specialties: Ruby . Rails , Computer Engineering , Software Engineer , Web Development , Account Manager, Open Source , Cloud Servers , Django , Erlang , Scala, Qt , Titanium , Xcode , Git.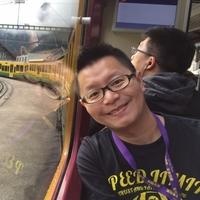 Hire Now
Freelance Amazon rds developer in Taipei, Taiwan
Backend Software Engineer
Love to share new technology, learn new stuff and implement funny stuff in new way! Have been in several startup and be part of core-engineering team, mostly focusing on backend and DevOps work!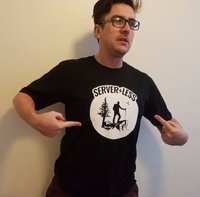 Hire Now
Freelance Amazon rds developer in Lane Cove, Australia
Serverless Architect and Developer
I am an experienced Developer and Polyglot Programmer, based in Sydney, Australia. I specialise in Serverless Architectures and the AWS platform. I've been developing serverless applications with TypeScript and JavaScript, but I've experience with a bunch of other languages as well. I quite like databases, and distributed systems.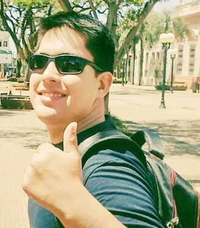 Hire Now
Freelance Amazon rds developer in Encarnación, Paraguay
Full Stack Developer & DevOps
Hi there! I'm a highly focused FullStack Developer with 5 years' experience working in a variety of developments as a freelancer and as a part of developer's teams, I've been working always from my location as a remote developer. I'm always looking to code to the highest standards to write solid code. I'm continuing learning and using new technologies to improve my work's quality and skills. I'm trustworthy, organized, methodical and with a really good eye for the details. I understand the value of good communication regarding all progress for the whole entire work as a fundamental key to tighten the long lasting relationships. I'm comfortable working either independently or as part of a team. I'm a computer's technician, help desk, support and more too. I've worked around 2 years for ...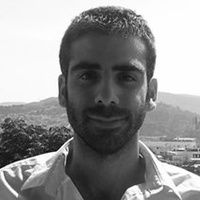 Hire Now
Freelance Amazon rds developer in Barcelona, Spain
CTO - Startup Expert
I've been around the block and seen plenty of startups start and fail and start and succeed. I've been the developer and I've lead plenty of teams varying in size, I've touched languages from backend to frontend to mobile and systems. I can give you the secrets to make your business succeed from a technological perspective or help you solve your technical debt / issues in an agile and flexible way. If you're looking to quickly solve a problem I can help you, if you're looking for a long term mentor I can also help you.
Hire Now
Freelance Amazon rds developer in Munich, Germany
Backend/DevOps Software Developer
Experienced backend software developer and entrepreneur with a background writing high-traffic low-latency distributed applications, managing software teams and development processes, and translating business requirements to product features. Deep knowledge of the Python ecosystem. Active contributor to open source software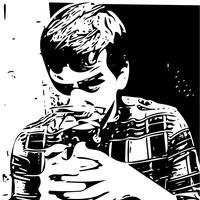 Hire Now
Freelance Amazon rds developer in Los Angeles, United States
Experienced python web developer.
I've worked on everything from industrial automation over CAN buses to 10k requests/sec real-time websites with demanding performance requirements. I love teaching other people. Let me mentor you!
Hire Now
Freelance Amazon rds developer in Alexandria, United States
Bryan Hoffpauir (BJ Hoffpauir) - Experienced Technology Executive & Developer serving the Fortune 500®, SMB's & Grammy® Winning Artists for nearly 20 years
I've been delivering Media, Technology, & Management Solutions to the problems of SMB's, the Fortune 500® & Grammy® Award Winning Recording Artists for nearly 20 years, having designed, developed, supported and led teams managing eCommerce and ERP systems responsible for over $1.5 billion dollars in revenues. I am a seasoned Technology Executive skilled in Leadership of Technology Organizations, Highly Scalable Systems, Enterprise IT, Systems Architecture, Strategic Planning, Marketing & Branding, Knowledge Centered Support, Cloud Services, DevOps, Automation / SCADA / HMI Systems, Magento, WordPress, and Distributed Computing. I have a proven Record of Success building and leading Global Teams, articulating & executing strategic vision, and delivering Technology, Media & Management...
Are You an
Amazon rds
Developer?
Get paid while making an impact. Become a Codementor for the next wave of makers.
Apply Now