Not looking for Amazon emr Developers? Find other types of developers:
View Profile
Freelance Amazon emr developer in Chatswood, Australia
Full Stack Javascript/Nodejs Designer/Developer with Enterprise-scale API/Data Architecture experience
Hi, thanks for looking me up. I'm a hands-on Software Designer, Architect and Developer with deep experience in front-end design/development and systems engineering, with a strong focus on coaching teams to learn, adapt and innovate. Most of my work for customers is around solving complex business problems through people and technology. I'm technology agnostic, with the exception that there are only a given number of technologies one can truly master in a lifetime (as listed above). My experience ranges from designing and building to managing, leading, coaching mostly in medium to very large enterprises. These days I spend more time working with scale-ups and a couple of start-ups. I'm also an agile coach, though I prefer to focus on building stuff and technology coaching. Feel free t...
View Profile
Freelance Amazon emr developer in Marquette, United States
Emergency support specialist, cloud consultant, lifetime coder, Linux ninja, security guru, developer-operations liasion, systems administrator. Often called 'rockstar', 'unicorn', 'hero', 'savior', 'recluse'; seldom called on the phone.
I put out cyber fires over donuts and camp fires. Polyphasic sleeper serving all timezones! Provider of live-help in real-time via video conference for technologies I have mastered and problems no one else can solve. Writer of re-brandable content management systems (every app has content, does it not?), re-usable apps & APIs, member of Mensa & Intertel, slayer of salmon. Human languages for fun, programming languages for breakfast. I left Detroit in the Dot-Com era to live deep in the north woods, I wear camo every day and kill my own food when I have to. I solve my own problems with grace and efficiency. I'll be happy to solve yours! My three most valuable skills: * Problem solving * Anticipation (of variables and user expectations) * Machine logic These skills, when applied t...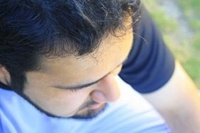 View Profile
Freelance Amazon emr developer in Canton, United States
Experienced Java Developer
Developer, Agile Enthusiast, Knowledge Sharing Enthusiast, Leader, Mentor, Teacher, Learner. Let's solve your problem together!
View Profile
Freelance Amazon emr developer in Warsaw, Poland
Squashing Bugs and Quick Fixes since 1998.
Tom started with web development in 1998, and since then has worked in the areas of desktop apps, SMS, mobile phone apps, more web development, investigative IT and IP protection products, and data warehousing. Motivated and with an eye for detail, Tom has made a name for himself as a highly talented problem solver who will always find a solution and deliver on time.
View Profile
Freelance Amazon emr developer in Saratoga Springs, United States
Full Stack Engineer and DevOps pro
Ever since I was a little kid I have loved building things. What started as Lego eventually transformed into code, and by the time I was 12 I was hacking on open source and installing Linux on stuff. Now a days I help others get their companies and ideas off the ground, in addition to working on my own company. Along the way, I had the good fortune to build a network of cool people in both startups and engineering, as well as building up expertise in a wide variety of spaces. My primary focuses are around data visualization, Fintech, and SaaS companies, but I have been known to branch out to other areas as well.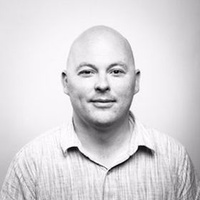 View Profile
Freelance Amazon emr developer in Boardman, United States
TCO efficient CTO
In my over 15 years with various Fortune 500 companies and startups, I have held a variety of increasingly responsible positions in engineering, including systems & software engineering roles. I have managed changes in large scale infrastructures without downtime while customers were actively using the system. Besides engineering I have experience in managing onshore & offshore software teams delivering mission critical systems. I also work with startups as a mentor and advisor.
View Profile
Freelance Amazon emr developer in Berlin, Germany
Freelance data scientist
More than 3 years experience as Data Scientist including strong foundation with python,big data, hadoop, aws, natural language processing and visualization tools. More than 5 years experience as software engineer. Always ready for the next challenge.
Are You an
Amazon emr
Developer?
Get paid while making an impact. Become a Codementor for the next wave of makers.
Apply Now