Not looking for Amazon elb Developers? Find other types of developers: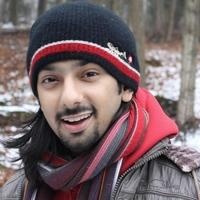 View Profile
Freelance Amazon elb developer in Coquitlam, Canada
Software Development Team Lead at TradeRev
Who am I? I am a Mobile Application Development enthusiast. I have been enjoying developing Android applications for 4 years. I got a chance to work on some exciting apps. Some of them include mobile payment solutions using Bluetooth Low Energy, NFC and QR code, app for drug relapse prevention for people with additive disorders, app for enabling user to securely login to web services leveraging 'something that user has'​, i.e chip cards and mobile devices. I'm passionate about Technical and Social Entrepreneurship. Currently I lead a team of developers at TradeRev, working on B2B app for live vehicle auctioning system. What I have to offer? I believe that for creating something useful, its necessary for people with diverse professional backgrounds to come together. If you have a great...
View Profile
Freelance Amazon elb developer in Marquette, United States
Emergency support specialist, cloud consultant, lifetime coder, Linux ninja, security guru, developer-operations liasion, systems administrator. Often called 'rockstar', 'unicorn', 'hero', 'savior', 'recluse'; seldom called on the phone.
I put out cyber fires over donuts and camp fires. Polyphasic sleeper serving all timezones! Provider of live-help in real-time via video conference for technologies I have mastered and problems no one else can solve. Writer of re-brandable content management systems (every app has content, does it not?), re-usable apps & APIs, member of Mensa & Intertel, slayer of salmon. Human languages for fun, programming languages for breakfast. I left Detroit in the Dot-Com era to live deep in the north woods, I wear camo every day and kill my own food when I have to. I solve my own problems with grace and efficiency. I'll be happy to solve yours! My three most valuable skills: * Problem solving * Anticipation (of variables and user expectations) * Machine logic These skills, when applied t...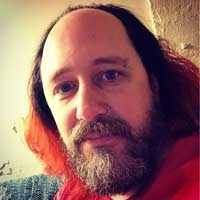 View Profile
Freelance Amazon elb developer in Dover, United States
Full-stack Developer and DevOp
My name is Dan Pratt (dpratt@innov8d.com). I consider myself a Full-stack Developer and DevOp. I know those are pretty heady buzzwords to hit you with right out of the gate, but I'm being genuine. 
I am truly Full-stack. I have routinely worked front-to-back (HTML/CSS to JS to Backend to DB) on projects, and at points of my career have worked full projects solo because it was the most cost-effective way to get something done. My current preferred stack is React/Reduct, Python/Flask, and Postgres. In the past it was Ruby on Rails, Knockout, Postgres. Before that it was .NET MVC, jQuery, and Microsoft SQL. Before that it was PHP and jQuery and MySQL. So yeah, lots of stacks, lots of change over time.   
I am really just learning how to effectively use React and Redux together, but I am a st...
View Profile
Freelance Amazon elb developer in Etobicoke, Canada
Product Manager
An experienced startup Product Manager with over 10 years of experience in startups and entrepreneurship. Strong commercial skills coupled with deep technical understanding evidenced by a proven track record of bringing products to market on time and under budget. Extensive and deep experience with many AWS services - VPC, IAM, EC2, RDS, S3, ElasticBeanstalk, CodePipeline, CertificateManager, Route 53, CloudFront, OpsWorks, CodeCommit, CloudWatch, CloudFormation, Glacier, Lambda, SES, SNS, SQS, and others. Ruby on Rails, HTML, CSS, PHP, Javascript, Wordpress, GitHub, Sublime, CLI, Visio, ZenDesk, Netsuite, Agile, Scrum, Amazon Web Services (AWS), Azure, Pivotal, Heroku, Slack.
View Profile
Freelance Amazon elb developer in Oslo, Norway
AWS / Architecture / Terraform / DevOps ++
I am fully certified in all 5 AWS certifications professional with broad experience in roles ranging between software development and technical management. I have a strong experience in: * Amazon Web-Services * Infrastructure as code and DevOps toolset * Continuous everything ("automate as much as possible" motto) * Solution and software architecture Specialties: Amazon Web-Services (expert level), Terraform, Packer, PHP, Python, Ruby, MySQL, PostgreSQL, Memcache, Redis, MongoDB, Elastic Search, RabbitMQ, Varnish, Puppet, Ansible, Jenkins, HAProxy, performance optimizations technics, nginx, *nix, various network services and APIs. Frequent speaker at technical events and meetups: * AWS User Group Norway (organizer and speaker) * DevOps Norway * DevOpsDays Oslo * eZ International Days (O...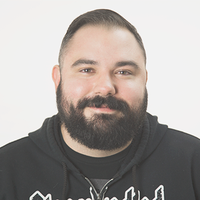 View Profile
Freelance Amazon elb developer in Molalla, United States
Node.js Principle @ Hightail. Former Blizzard, SpeakUp, Dell
Node.js Principle @ Hightail. Organizer jsoc. Formerly of Blizzard Entertainment, SpeakUp, and Dell.
View Profile
Freelance Amazon elb developer in Minsk, Belarus
Web-developer with 7+ years of experience.
Start doing web-development at the age of 16. Since that launched a lot of projects, mostly using Ruby on Rails. CEO of consulting company with 15+ people.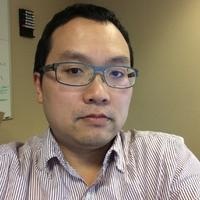 View Profile
Freelance Amazon elb developer in Vancouver, Canada
Node.js / Express.js / Socket.io/ MongoDB professional.
More than 14 years Web development experience on both Front & Back end, and 4+ years experience on Node.js development on various scale projects. Focusing on: Node.js, Express.js, Pomelo, MongoDB, Redis, JQuery, JS, AWS EC2 cloud, HTML 5, IPhone web app. Also: PHP, MySQL, Java, C++..etc My Github repo: https://github.com/murvinlai/ NPM published: - https://npmjs.org/package/require-loader - https://npmjs.org/package/underscore-x - https://npmjs.org/package/string-to-json - https://npmjs.org/package/matrix-3d Related Certification: - Certified MongoDB for DBAs, issued by 10 gen. - Certified MongoDB Developer for Node.js, issued by 10gen. - Certified MongoDB Developer for Python, issued by 10gen. For Recruiter, Please read carefully: DO NOT contact me ...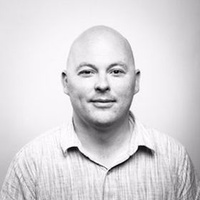 View Profile
Freelance Amazon elb developer in Boardman, United States
TCO efficient CTO
In my over 15 years with various Fortune 500 companies and startups, I have held a variety of increasingly responsible positions in engineering, including systems & software engineering roles. I have managed changes in large scale infrastructures without downtime while customers were actively using the system. Besides engineering I have experience in managing onshore & offshore software teams delivering mission critical systems. I also work with startups as a mentor and advisor.
View Profile
Freelance Amazon elb developer in San Francisco, United States
Multidisciplinary engineer and entrepreneur with a reliable history of product improvement and hands-on experience in small and large teams. Former EMT, machinist...
I like to be impactful, and stagnation is my probably the one thing that frustrates me most. I make a conscious and concentrated effort to understand the bigger picture well enough to know which little pictures need better resolution -- and then to fill in those missing pixels as efficiently as possible. In previous (and perhaps future) lives I've been a mechanical engineer, a machinist, and an EMT; I've directed musical theatre, I've been certified as a firefighter, and I've moved across the country on a motorcycle. I love learning, and am a meticulous communicator; I apply myself to whatever field I find myself in, and usually enjoy them all!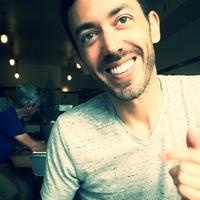 View Profile
Freelance Amazon elb developer in Sacramento, United States
Infrastructure Architect at iPyxel Creations
Multi-platform full stack developer specializing in event-driven architecture/infrastructure and project manager for a wide variety of business environments and industry with a relentless affinity for good design and solid code. Past clients include Ernst & Young, Ford Motor Company, Jaguar, Tower Records, Fraternal Order of Police, and Berries.com. Scale OUT, not UP.
Are You an
Amazon elb
Developer?
Get paid while making an impact. Become a Codementor for the next wave of makers.
Apply Now