Freelance Amazon ebs Developers Available for Hire
Hire Now
Freelance Amazon ebs developer in Minsk, Belarus
Web-developer with 7+ years of experience.
Start doing web-development at the age of 16. Since that launched a lot of projects, mostly using Ruby on Rails. CEO of consulting company with 15+ people.
Hire Now
Freelance Amazon ebs developer in Hicksville, United States
Development and Operations Director
Global DevOps Community | http://devopschat.co Contact Details | http://jared.nyc
Hire Now
Freelance Amazon ebs developer in Berlin, Germany
Experienced Java developer and DevOps specialist
I'm a Java developer with over 10 years experience. Familiar with other languages such as Python, Ruby, and Clojure. I can support also with DevOps topics, automation, build and deployment, cloud and containers.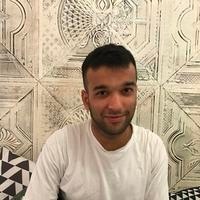 Hire Now
Freelance Amazon ebs developer in Ashburn, United States
Versatile Python Developer, Teacher and Bug Fixer
Hi there! I'm Udit :) I have been programming in Python for the last 6 years dealing in Web, Data Science, Hardware, Maths, Business Applications, Automation Projects & Web Scrapers. I'd like to help you here, these are some of the things you can talk to me about * Design & Developing Django, Flask Web Applications * Design & Developing REST APIs * Deploying Python application to Servers (A lot of SysAdmin stuff) * SQL & NoSQL Databases * Key-Value Stores like Redis, DynamoDB * Solr & ElasticSearch Implementations * Serverless Python Application deployments on AWS Lambda (my new favorite) * Wordpress Customization and Deployment * Javascript, HTML & CSS * Dash and Plotly Dashboards * Pandas Data Analysis * ETL Systems * Quantopian I can also help you with Pandas, NumPy (rudi...
Hire Now
Freelance Amazon ebs developer in Marquette, United States
Emergency support specialist, cloud consultant, lifetime coder, Linux ninja, security guru, developer-operations liasion, systems administrator. Often called 'rockstar', 'unicorn', 'hero', 'savior', 'recluse'; seldom called on the phone.
I put out cyber fires over donuts and camp fires. Polyphasic sleeper serving all timezones! Provider of live-help in real-time via video conference for technologies I have mastered and problems no one else can solve. Writer of re-brandable content management systems (every app has content, does it not?), re-usable apps & APIs, member of Mensa & Intertel, slayer of salmon. Human languages for fun, programming languages for breakfast. I left Detroit in the Dot-Com era to live deep in the north woods, I wear camo every day and kill my own food when I have to. I solve my own problems with grace and efficiency. I'll be happy to solve yours! My three most valuable skills: * Problem solving * Anticipation (of variables and user expectations) * Machine logic These skills, when applied t...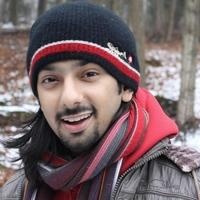 Hire Now
Freelance Amazon ebs developer in Coquitlam, Canada
Software Development Team Lead at TradeRev
Who am I? I am a Mobile Application Development enthusiast. I have been enjoying developing Android applications for 4 years. I got a chance to work on some exciting apps. Some of them include mobile payment solutions using Bluetooth Low Energy, NFC and QR code, app for drug relapse prevention for people with additive disorders, app for enabling user to securely login to web services leveraging 'something that user has'​, i.e chip cards and mobile devices. I'm passionate about Technical and Social Entrepreneurship. Currently I lead a team of developers at TradeRev, working on B2B app for live vehicle auctioning system. What I have to offer? I believe that for creating something useful, its necessary for people with diverse professional backgrounds to come together. If you have a great...
Hire Now
Freelance Amazon ebs developer in Seattle, United States
SRE at DataDog
Deep generalist with experience in infrastructure automation, IT operations, metrics and measurement, process reengineering, automation, release and change management, system architecture, and security. Industry exposure includes internet marketing, telecom and financial industries. Specialties: release management, process engineering, automation, audit, security, metrics and measurement, devops, system engineering, java performance and scalability
Are You an
Amazon ebs
Developer?
Get paid while making an impact. Become a Codementor for the next wave of makers.
Apply Now