Not looking for Amazon Developers? Find other types of developers:
Hire Now
Freelance Amazon developer in Marquette, United States
Emergency support specialist, cloud consultant, lifetime coder, Linux ninja, security guru, developer-operations liasion, systems administrator. Often called 'rockstar', 'unicorn', 'hero', 'savior', 'recluse'; seldom called on the phone.
I put out cyber fires over donuts and camp fires. Polyphasic sleeper serving all timezones! Provider of live-help in real-time via video conference for technologies I have mastered and problems no one else can solve. Writer of re-brandable content management systems (every app has content, does it not?), re-usable apps & APIs, member of Mensa & Intertel, slayer of salmon. Human languages for fun, programming languages for breakfast. I left Detroit in the Dot-Com era to live deep in the north woods, I wear camo every day and kill my own food when I have to. I solve my own problems with grace and efficiency. I'll be happy to solve yours! My three most valuable skills: * Problem solving * Anticipation (of variables and user expectations) * Machine logic These skills, when applied t...
Hire Now
Freelance Amazon developer in Toronto, Canada
Full-stack Freelance Developer
I'm a full-stack web developer who's been working in the industry for over 10 years. I'm a true polyglot developer, having lead/architectural experience with a wide variety of tech stacks, from Python/Django, Ruby on Rails, Node (express.js/koa) on the backend, to Angular.js, React and Ember.js on the frontend. I spent 7 years in the animation industry as a Web Software Architect, building internal applications to help studios manage their production pipelines. Since leaving that industry, I've been consulting mostly with start-ups to help turn their MVP into a solid foundation and scale their tech to a fully fleshed out product. I also spent 6 months as an Instructor at a code school called Bitmaker and absolutely loved the experience. I love sharing my experience with others. Feel free...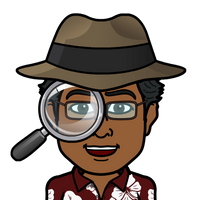 Hire Now
Freelance Amazon developer in Irving, United States
Program Manager at Microsoft by day and Developer by night
Native of Dallas,TX and graduate in CS. In my spare time I work on a lot of projects. They range from hardware projects with Arduino and Raspberry Pi to more software oriented applications with AWS and Angular. I'm also familiar with Xamarin development. If you don't know where to start or not sure if you're tackling it the right way, then I'm a great resource for you to reach out to. I also lead customer interviews to understand pain points of users and helping narrow your project focus. People always told me I had a sharp eye for details, so if you need help flushing out your thoughts, I will be of good help in that area too. Cheers.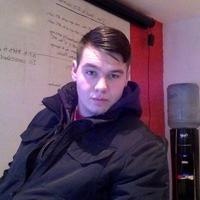 Hire Now
Freelance Amazon developer in Chandler, United States
JavaScript and Node.js Ninja, Python Enthusiast, and Distributed Systems Architect.
I love working with

amazon

web service's cloud-based infrastructure and engineering distributed systems. I go by the philosophy of automate early and automate often. I am a full stack developer and I build systems that take advantage of TDD, BDD, and continuous integration. Node.js is my go-to language when I am writing API's and web services. Python is my language of choice when I need to build something that is more computationally expensive or easier to express in a synchronous way. I use tools like Ansible for configuration management and deployment. This offers a more flexible solution for software like chef, puppet, or salt stack because the remote machine only needs to have ssh and python, no remote daemon and because Ansible uses ssh you get battle-tested security. Finally, I also ...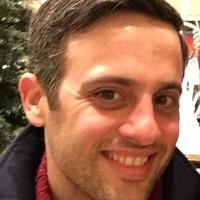 Hire Now
Freelance Amazon developer in Forest Hills, United States
CTO/Founder at Nimblechat
Currently working on Nimblechat, food delivery chatbot! https://www.nimblechat.com Sidepad, game controller: http://bit.ly/sidepad I geek out on distributed infrastructure for high-speed computing at scale and code optimization. Things I've done: Autoscaling streaming media relay systems to hundreds of thousands of listeners on AWS with EC2, Elasticache, RDS, Route53, VPC, IAM and ELB. Developed production applications using React with Redux and React Router. Fully tested and resilient with Mocha, Chai, Sinon, and hosted on S3, EC2. Set up continuous integration environments manually with EC2, Jenkins, and Github. Also, prepared continuous deployment environments using Jenkins, EC2, AWS CodeBuild, CodePipeline and CodeDeploy. Developed and deployed NodeJS backend system...
Hire Now
Freelance Amazon developer in Chatswood, Australia
Full Stack Javascript/Nodejs Designer/Developer with Enterprise-scale API/Data Architecture experience
Hi, thanks for looking me up. I'm a hands-on Software Designer, Architect and Developer with deep experience in front-end design/development and systems engineering, with a strong focus on coaching teams to learn, adapt and innovate. Most of my work for customers is around solving complex business problems through people and technology. I'm technology agnostic, with the exception that there are only a given number of technologies one can truly master in a lifetime (as listed above). My experience ranges from designing and building to managing, leading, coaching mostly in medium to very large enterprises. These days I spend more time working with scale-ups and a couple of start-ups. I'm also an agile coach, though I prefer to focus on building stuff and technology coaching. Feel free t...
Hire Now
Freelance Amazon developer in Guayaquil, Ecuador
Android/Web developer ready to help and work alongside you
I love developing software and enjoy learning day by day. Always focused on delivering great and satisfying experiences in the products I work. Perfectionist and pragmatic to get the job done.
Hire Now
Freelance Amazon developer in Thane, India
CTO at Urbanity | Enterprise Web & Mobile Application Consultant | Ex-Wikipedia, Google | Amongst NY Observer's Top 20 Technologists Globally
I create strategic solutions for complex technology products and challenging business problems. I am an innovative technologist with 10+ years of experience in delivering outstanding results for an illustrious clientele. I was recently honoured to be featured amongst the Top 20 Technologists Globally by The New York Observer. Specialties: E-Commerce, CMS, API Integration, Technology Strategy, Mobile markets, Agile Development
Hire Now
Freelance Amazon developer in Sylling, Norway
AWS / Architecture / Terraform / DevOps ++
I am fully certified in all 5 AWS certifications professional with broad experience in roles ranging between software development and technical management. I have a strong experience in: *

Amazon

Web-Services * Infrastructure as code and DevOps toolset * Continuous everything ("automate as much as possible" motto) * Solution and software architecture Specialties:

Amazon

Web-Services (expert level), Terraform, Packer, PHP, Python, Ruby, MySQL, PostgreSQL, Memcache, Redis, MongoDB, Elastic Search, RabbitMQ, Varnish, Puppet, Ansible, Jenkins, HAProxy, performance optimizations technics, nginx, *nix, various network services and APIs. Frequent speaker at technical events and meetups: * AWS User Group Norway (organizer and speaker) * DevOps Norway * DevOpsDays Oslo * eZ International Days (O...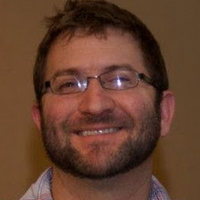 Hire Now
Freelance Amazon developer in Columbus, United States
Full stack Ruby on Rails Developer and AWS Cloud Architect
I'm an expert problem solver. I've been developing production applications using Java, Ruby, and Javascript for almost 10 years, using frameworks like Rails, Spring, and Angular. I love solving software problems, building cloud architectures, and data science.
Hire Now
Freelance Amazon developer in Houston, United States
Ruby on Rails, Angular2, jQuery, DevOps on AWS, and more since 1999
I'll go out of my way to show you the *why* and *how*, not just the *what*: I pride myself on being as much a teacher as a developer. Today I focus on Ruby on Rails, Sidekiq, Selenium, AWS dev-ops, Angular2, jQuery, ColdFusion, and Wordpress. I am local to Houston, Texas, in the US.
Hire Now
Freelance Amazon developer in Miami, United States
Data driven technologist | Web | IoT
Solving business problems with technology is what drives me. I believe it can make life easier for us if implemented correctly and for the right reasons. I help teams focus, design solutions and implement them. When new issues arise, go through the same cycle. I believe that while perfection is a goal, delivery is a need. To achieve that balance teams need to work together, and in my 15+ yrs in the IT world I've seen it in small and large organizations. I can provide guidance, training and work with different groups of stakeholders and business owners to translate requirements into a functional solutions. If you'd like to schedule a session, send me a message and I will reply as soon as possible.
Hire Now
Freelance Amazon developer in Eton Wick, United Kingdom
Full stack developer with a focus on javascript based stacks.
I am a full stack software engineer and entrepreneur with between 1 and 10 years professional experience working with the technologies listed. Current focus lies in the development of IoT and cross-platform (web,dektop,mobile,IoT) solutions. My areas of expertise are the general syntax and usage of languages. Effective, correct and appropriate use of software design patterns. Defining algorithms. Handling (possibly large) amounts of data effectively and presenting results to the end-user in a clear and timely manner. Designing and managing the infrastructure to drive these results. Working with stakeholders to design, budget, and plan software development projects and their architecture, turning business objectives into measurable goals. Planning for and scaling with growth. Troubleshoot...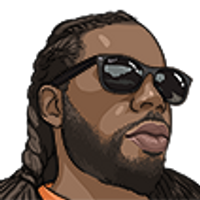 Hire Now
Freelance Amazon developer in Memphis, United States
Enterprise Software Architect / Cloud Architect / Software Developer
Xamarin and

Amazon

certified!!! 21+ years of total experience with 16+ years of enterprise architectural / leadership consulting experience with Microsoft .NET technologies (1.1 - 4.6) using C# & VB.NET.True full stack development and architectural know-how. Continuously proven - sharp, hands-on database expertise using all versions of SQL Server. A dedicated professional with exceptional skills, who is committed to delivering a superior level of performance, energy and efficiency.
Hire Now
Freelance Amazon developer in Richmond, Canada
Full-Stack CEO, Lean Startup Consultant, Super Genius, Force of Nature
A leader. A brother. (Possibly) Your secret lover. Also referred to as "Who was *that*?" or "What just happened here?", Justice Gray is what would happen if a professional wrestler and a computer scientist had a baby, that baby married a hurricane and they had a child named Justice. He is passionate about Lean Startup principles and ideals, and Agile like a vast, predatory bird. Most importantly, he is a builder who loves to build: building applications, building teams, building businesses and building dreams. When he's not saving the world one company at a time, he can be found espousing his thoughts either on LinkedIn or at whoisjusticegray.com. Note: If you are looking for a much less prohibitively expensive - but possibly more talented and equally handsome - resource to singlehand...
Are You an
Amazon
Developer?
Get paid while making an impact. Become a Codementor for the next wave of makers.
Apply Now