Freelance Amazon Developers Available for Hire
Hire Now
Freelance Amazon developer in Marquette, United States
Emergency support specialist, cloud consultant, lifetime coder, Linux ninja, security guru, developer-operations liasion, systems administrator. Often called 'rockstar', 'unicorn', 'hero', 'savior', 'recluse'; seldom called on the phone.
I put out cyber fires over donuts and camp fires. Polyphasic sleeper serving all timezones! Provider of live-help in real-time via video conference for technologies I have mastered and problems no one else can solve. Writer of re-brandable content management systems (every app has content, does it not?), re-usable apps & APIs, member of Mensa & Intertel, slayer of salmon. Human languages for fun, programming languages for breakfast. I left Detroit in the Dot-Com era to live deep in the north woods, I wear camo every day and kill my own food when I have to. I solve my own problems with grace and efficiency. I'll be happy to solve yours! My three most valuable skills: * Problem solving * Anticipation (of variables and user expectations) * Machine logic These skills, when applied t...
Hire Now
Freelance Amazon developer in Toronto, Canada
Full-stack Freelance Developer
I'm a full-stack web developer who's been working in the industry for over 10 years. I'm a true polyglot developer, having lead/architectural experience with a wide variety of tech stacks, from Python/Django, Ruby on Rails, Node (express.js/koa) on the backend, to Angular.js, React and Ember.js on the frontend. I spent 7 years in the animation industry as a Web Software Architect, building internal applications to help studios manage their production pipelines. Since leaving that industry, I've been consulting mostly with start-ups to help turn their MVP into a solid foundation and scale their tech to a fully fleshed out product. I also spent 6 months as an Instructor at a code school called Bitmaker and absolutely loved the experience. I love sharing my experience with others. Feel free...
Hire Now
Freelance Amazon developer in Chatswood, Australia
Full Stack Javascript/Nodejs Designer/Developer with Enterprise-scale API/Data Architecture experience
Hi, thanks for looking me up. I'm a hands-on Software Designer, Architect and Developer with deep experience in front-end design/development and systems engineering, with a strong focus on coaching teams to learn, adapt and innovate. Most of my work for customers is around solving complex business problems through people and technology. I'm technology agnostic, with the exception that there are only a given number of technologies one can truly master in a lifetime (as listed above). My experience ranges from designing and building to managing, leading, coaching mostly in medium to very large enterprises. These days I spend more time working with scale-ups and a couple of start-ups. I'm also an agile coach, though I prefer to focus on building stuff and technology coaching. Feel free t...
Hire Now
Freelance Amazon developer in Montevideo, Uruguay
25+ years experience, top expert in Elasticsearch (FullText and Analytics), Data Engineering, Cloud, and for the Kotlin Language.
I am a well rounded software developer that covers many development languages, frameworks, tools, infrastructure and cloud providers. Some of my top include Java / Kotlin for languages (but I touch many more including Java, Groovy, Scala, Typescript, Javascript, C#, Dart), any SQL database, most NoSQL engines, Solr / Elasticsearch (expert in both), and working in the Cloud with AWS as my highest and some services of Azure in the middle. My top skills are currently in: Data Engineering, Back-end development (REST, Server-side), Search and Analytics, Cloud, and the Kotlin Language.
Hire Now
Freelance Amazon developer in Ashburn, United States
Full-Stack CEO, Lean Startup Consultant, Super Genius, Force of Nature
A leader. A brother. (Possibly) Your secret lover. Also referred to as "Who was *that*?" or "What just happened here?", Justice Gray is what would happen if a professional wrestler and a computer scientist had a baby, that baby married a hurricane and they had a child named Justice. He is passionate about Lean Startup principles and ideals, and Agile like a vast, predatory bird. Most importantly, he is a builder who loves to build: building applications, building teams, building businesses and building dreams. When he's not saving the world one company at a time, he can be found espousing his thoughts either on LinkedIn or at whoisjusticegray.com. Note: If you are looking for a much less prohibitively expensive - but possibly more talented and equally handsome - resource to singlehand...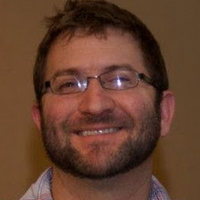 Hire Now
Freelance Amazon developer in Ashburn, United States
Full stack Ruby on Rails Developer and AWS Cloud Architect
I'm an expert problem solver, and these days I focus on Ethereum and Hyperledger. Dabbling in Corda. I've been developing production applications using Java, Ruby, and Javascript for almost 10 years, using frameworks like React, Rails, Spring. I love solving software problems, building ethereum DApps, and data science.
Hire Now
Freelance Amazon developer in Ashburn, United States
Full stack developer with a focus on javascript based stacks.
I am a full stack software engineer and entrepreneur with between 1 and 10 years professional experience working with the technologies listed. Current focus lies in the development of IoT and cross-platform (web,dektop,mobile,IoT) solutions. My areas of expertise are the general syntax and usage of languages. Effective, correct and appropriate use of software design patterns. Defining algorithms. Handling (possibly large) amounts of data effectively and presenting results to the end-user in a clear and timely manner. Designing and managing the infrastructure to drive these results. Working with stakeholders to design, budget, and plan software development projects and their architecture, turning business objectives into measurable goals. Planning for and scaling with growth. Troubleshoot...
Hire Now
Freelance Amazon developer in Ashburn, United States
CTO: Elixir, Ruby, Rails, Docker, Kubernetes (and scrum master) with 10+ years experience
I've now completed over 130 sessions on Codementor! I'm a consultant developer who's been coding for over 10 years now; 6 of those years professionally. I mainly work in Rails, EmberJS and Elixir these days, but I've built things in languages ranging from C to NodeJS to Go. I've had the opportunity to have large multi-nationals on my client list such as Mozilla, IBM, 888.com, and multiple large financial businesses. Outside of Codementor, I'm a CTO at a Startup in Scotland, as well as a consultant adviser for various startups and small businesses in Scotland and the UK.
Hire Now
Freelance Amazon developer in Ashburn, United States
Web Application Developer & Project Manager. Rails, TypeScript/JavaScript, React, AWS, C#
I'm a freelance web application developer with substantial project management expertise. I've developed Rails applications, React interfaces, and deployed them in the cloud. I'm available for coaching, freelance work, debugging, and solution review! I'm generally available between 9AM and 7PM Pacific Time.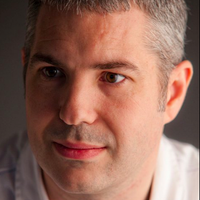 Hire Now
Freelance Amazon developer in Ashburn, United States
I enjoy making the seemingly impossible, possible. Coding for over 35 years!
I have a deep interest in technology and I am happiest when applying new learnings to solve real-world problems. I feed off change and innovation. I am motivated by the words "it can't be done". As CTO and Founder of a startup I have am deeply engaged in cloud architecture, CI testing and deployment automation, application development (almost exclusively Go on the back and Angular JS on the front and deploy the back with Kubernetes and Docker, with the front on s3 and Cloudfront), iOS and Android applications and even embedded firmware for Bluetooth beacons. Our platform is backed by Hyperledger Fabric and I have deep Blockchain domain expertise and am an active contributor to the Hyperledger Fabric project. Ours was the first production application to launch on v1.0.0.
Hire Now
Freelance Amazon developer in Ashburn, United States
Software Engineer
Full stack software engineer + operations.
Hire Now
Freelance Amazon developer in Ashburn, United States
Ruby on Rails, Angular2, jQuery, DevOps on AWS, and more since 1999
I'll go out of my way to show you the *why* and *how*, not just the *what*: I pride myself on being as much a teacher as a developer. Today I focus on Ruby on Rails, Sidekiq, Selenium, AWS dev-ops, Angular2, jQuery, ColdFusion, and Wordpress. I am local to Houston, Texas, in the US.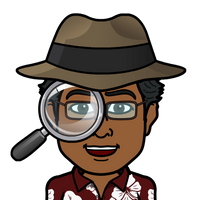 Hire Now
Freelance Amazon developer in Irving, United States
Program Manager at Microsoft by day and Developer by night
Native of Dallas,TX and graduate in CS. In my spare time I work on a lot of projects. They range from hardware projects with Arduino and Raspberry Pi to more software oriented applications with AWS and Angular. I'm also familiar with Xamarin development. If you don't know where to start or not sure if you're tackling it the right way, then I'm a great resource for you to reach out to. I also lead customer interviews to understand pain points of users and helping narrow your project focus. People always told me I had a sharp eye for details, so if you need help flushing out your thoughts, I will be of good help in that area too. Cheers.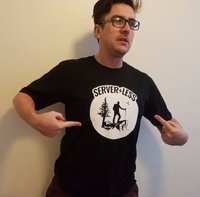 Hire Now
Freelance Amazon developer in Lane Cove, Australia
Serverless Architect and Developer
I am an experienced Developer and Polyglot Programmer, based in Sydney, Australia. I specialise in Serverless Architectures and the AWS platform. I've been developing serverless applications with TypeScript and JavaScript, but I've experience with a bunch of other languages as well. I quite like databases, and distributed systems.
Hire Now
Freelance Amazon developer in Minsk, Belarus
Web-developer with 7+ years of experience.
Start doing web-development at the age of 16. Since that launched a lot of projects, mostly using Ruby on Rails. CEO of consulting company with 15+ people.
Are You an
Amazon
Developer?
Get paid while making an impact. Become a Codementor for the next wave of makers.
Apply Now