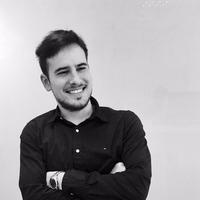 Alisson Enz Rossi
Lover of great design, venturing in startups and trying to build a better world with smiles =)
$15.00
For every 15 minutes
My first passion is startups followed by UI and UX. Startups is a great way to achieve your dream faster and easier, so I really encourage you to join this community. I am here to help you with the first steps. I help people built their dream in great iOS app design and code. Also, I am a huge fan of design patterns and object oriented programming, so better than coding is coding with pattern. As Jackson Brown one day said "The best preparation for tomorrow is doing your best today.", so make yourself better today to be ready tomorrow, I'm here to help you.
3
Swift
Average Rating
5.0
(7 ratings)
Very kind and helpful! Was able to create exactly what i wanted.
He is so friendly kind and helpful :)
Great lesson, great time, great tutor.
Alisson isn't like any other tutor, he's patient and willing to go above and beyond for his customers. Not only did he solve my problem, he also paused the session whenever he could and explained what I didn't understand. Alisson's lesson price is listed as $15 per 15 mins, but in reality, it should be high in the $30 range. Hope he doesn't change.