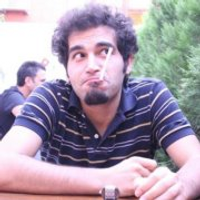 Ali Ersoz
Mobile developer specialized on iOS
I am an experienced software developer specialized on iOS development but also have Android and backend skills. I have published more than 10 application as a sole developer and contributed to more than 15 apps in total. Also I have my own startup where I mainly experiment new technologies such as React, React Native.
Launched more than 10 apps. One of those apps is the largest dating network in Turkey. I also have built my own dating/gaming platform in iOS.
Built the Android client of my own startup using React Native. I find it pretty easy to adopt. Also cutting lots of time during development and testing.
I have been working on ReactJS for the last couple months. As an iOS developer after a React Native transition, ReactJS became much easier to adapt. Have built the web client of my own app.
Glint -- play games and meet new people
Glint is a dating/gaming platform where you can meet new people by playing online multiplayer games.
Github repositories
AutoLayoutHelper
A fluent helper class built on top of PureLayout