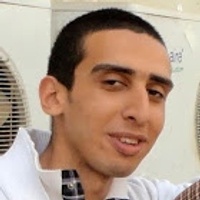 Ali Kishk
Free-Lancer in Systems Biology, ML
Average Rating
5.0
(6 ratings)
May 2018
Ali was very patient and helpful and knows his stuff well! Thank you!
Apr 2018
Ali was helpful for helping to create a neural network with Keras, and tune it with XGBoost. He clearly understood the pros and cons of each step, and was able to provide helpful commentary about what the advantages and disadvantages of different models would be.
Very helpful and knowledgeable. Highly recommend.
very professional and awesome work
Very very helpful and great