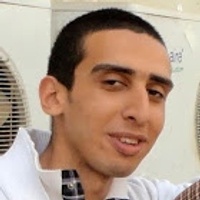 Ali Kishk
Free-Lancer in Systems Biology, ML
$20.00
For every 15 minutes
I am Data Scientist in Bioinformatics, Machine Learning & recently in Computational Chemistry through self-learning, academia & Industry Hackathon. I use Neural Network for sequence models in many fields. I had trained in IBM hackathon in Malarial resistance. My recent work concerning Malaria resistance involved network analysis for pre-feature selection for Machine learning This work was published in Genome Research: https://genome.cshlp.org/content/early/2018/04/11/gr.228460.117.full.pdf+html Also I participated as researcher assistant in "Introduction to Bioinformatics course" that taught me how to teach Bioinformatics My main focus lies in the field of Systems Pharmacology where I can find new pathways or new side-effects of a FDA-approved drugs without the 1.2-Billion-dollar system on clinical trials on a new drug. My main programming Languages are R & Python.
Average Rating
5.0
(6 ratings)
Ali was very patient and helpful and knows his stuff well! Thank you!
Ali was helpful for helping to create a neural network with Keras, and tune it with XGBoost. He clearly understood the pros and cons of each step, and was able to provide helpful commentary about what the advantages and disadvantages of different models would be.
Very helpful and knowledgeable. Highly recommend.
very professional and awesome work
Very very helpful and great