Freelance Algolia Developers Available for Hire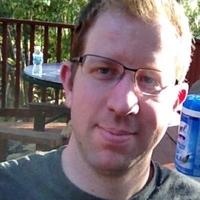 Hire Now
Freelance Algolia developer in Ashburn, United States
Experienced Architect - Azure, C#, WebAPI, OAuth, .NET, Swift, Android, Java
Developed solutions syncing catalogues from mongo and custom data sources with Algolia. Optimized search experiences for mobile and web.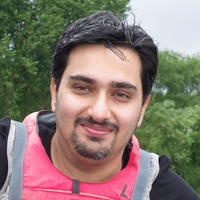 Hire Now
Freelance Algolia developer in Ashburn, United States
Expert Full Stack Developer
Integrated

Algolia

search in various PHP projects.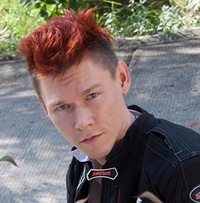 Hire Now
Freelance Algolia developer in Bangkok, Thailand
Sr. Full-stack Web Developer (~20 year experience in coding)
I am an experienced full stack developer. I've started programming about 20 years ago. Often I make projects from scratch, so I have experience in all areas of development process from ideas to launch. My main tools are Laravel and Vue.js and I'm switching a little to Go (Golang) for some load-intensive tasks. Best tasks for me: backend Laravel or Go with TDD. Lately I'm excited about ElasticSearch and it's ability to adapt to almost any search-related tasks. Would love to use it again. I love to learn new tech. Really. My LinkedIn profile has some code samples and screenshots: https://www.linkedin.com/in/vasiliy-bondarenko/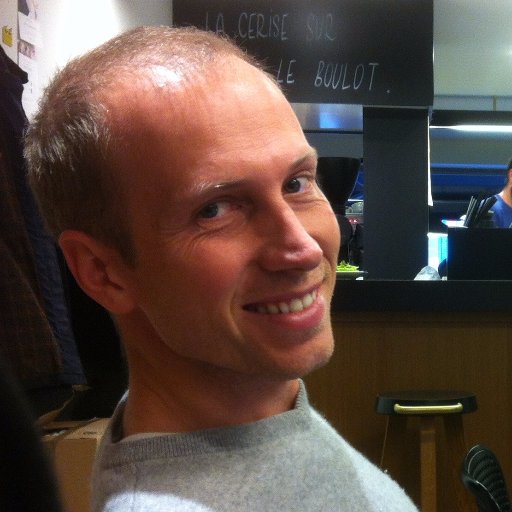 Hire Now
Freelance Algolia developer in Saint-Denis, Reunion
Full-stack Developer - Native iOS & Android / React Native / React.js / Node.js
I'm a full-stack developer, leading web projects from scratch to production, both in front and back-end with Swift, Java, and javaScript stacks: native iOS and Android mobile apps, hybrid React Native apps, React.js web apps, Node/Express backend, Heroku/DigitalOcean/AWS hosting, mongoDb database, etc. My mains skills and experiences are in payment (Stripe), search engine (Algolia), real-time backends (Firebase & Parse Live), geo-based decisions algorithms, recommendation engines, affiliate programs, and Facebook API. I also take visual identity and UX simplicity very seriously Don't hesitate to contact me, I'll be happy to discuss your project with you :)
Hire Now
Freelance Algolia developer in San Jose, United States
Customer Solutions Engineer @Algolia [YC14] • former @amazon • Web enthousiast loving #product #ux #search #api #australia
Former Software Development Engineer at Amazon London, I currently work at

Algolia

where I make sure that all our users have all they need to build awesome search experiences using our API.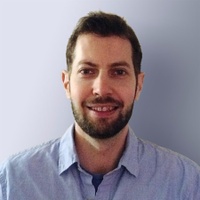 Hire Now
Freelance Algolia developer in New York, United States
Creative Technologist
I am an experienced web developer, interaction designer, and tutor who specializes in the LAMP stack. I've recently been a full-time startup tech lead in New York City, building a large web application from scratch and scaling it over the course of two years. Since earning my Masters degree 10 years ago, I've worked across several different technology and tech-designer roles to develop websites or web-based products for a wide range of national and local clients in the US. My strength lies in navigating the delicate and increasingly complex intersection between code and design to produce solutions that innovate on multiple levels -- visual, functional, experiential, etc. On the side, I serve as a part-time mentor in the Parsons School of Design's Entrepreneurial Lab and have published tuto...
Hire Now
Freelance Algolia developer in Minsk, Belarus
Founder of https://asoft.co – Chatbots, Shopify Apps and World-class Web Projects
Hey! I'm an experienced Ruby on Rails developer and a founder of ASoft LLC. I give speeches, contribute to open source and write blog posts. I completed my Bachelor of Computer Science degree during my study with exceptional software programmers. I developed my first Rails application more than 4 years ago. Since that time I learned a lot and I continue learning something new every day. I like to share my experience. In 2013 I taught a Ruby on Rails course in the university to about 70 students. Codementor is a great way to help people and learn something new as well. Recently I gave 2 speeches about remote pair programming https://www.youtube.com/watch?v=1sklY800ous & https://www.youtube.com/watch?v=vq_q1ml39RQ. Full CV can be found on ➡ http://asoft.co/people/sergey-alekseev. ...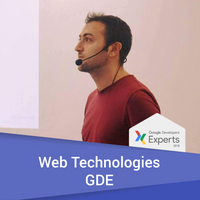 Hire Now
Freelance Algolia developer in Beirut, Lebanon
Google Developer Expert in Web Technologies & FullStack instructor
Technical Consultant & International Conference speaker. FullStack teacher. 8+ years experience in JavaScript & PHP. https://jadjoubran.io/
Are You an
Algolia
Developer?
Get paid while making an impact. Become a Codementor for the next wave of makers.
Apply Now