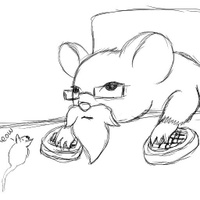 Gergely Nagy
$5.00
For every 15 minutes
Besides my day-job, I participate in open source and free software projects, and aim to expand towards mentoring and freelancing, to keep a nice balance between work, and hobbies (where mentoring and freelancing are the hobbies, on topics as different from my day job as possible, to have a little variety).
Mostly keyboard-related experience, with the Kaleidoscope firmware, with heavy overlays with my C experience. Worked with Atmega32u4 chips mostly, and ported the firmware to new hardware. Implemented lot of special keyboard functionalities (OneShot keys, Dual-use keys, etc), LED effects, you name it. If it has to do with keyboards, there's a good chance I've done it already.
When it comes to C, I've done a lot of things: from maintaining the open-source edition of a popular logging solution (syslog-ng), through implementing libraries to work with various services (MongoDB, Riemann), to working on embedded firmware (in particular, keyboard firmware, but I have written Linux device drivers too, in the past). My current focus is on 8-bit microcontrollers, and embedded, overlapping with my Arduino expertise.
I've switched from Perl to Python for quick hacks, and smaller projects where speed and a script language is less of a constraint. I mainly work on the server side, with little to no UI experience, and most of my Python work is in relation to Hy (a Lisp on top of Python).