Alex Thornton
Experienced developer looking to spread his passion for clean and elegant code. Experienced in PHP, WordPress, JavaScript, Node.js and always experimenting with new technologies!
$15.00
For every 15 minutes
Average Rating
5.0
(37 ratings)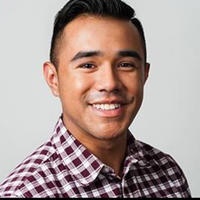 Alex was great! Extremely thorough when figuring out exactly what it was I was looking for help with. Highly recommend.
Fantastic. Will definitely use again soon!
Alex was, hands-down, the best developer that I've worked with. He was incredibly quick and knowledgeable about how to troubleshoot. Incredible knowledge of wordpress, LAMP stack, and front end work. I'd rate hit a 6 if possible.
Alex helped me with a complex PHP problem that helped get through my brain cramp!
Alex was prompt, professional, and highly skilled! He was able to pinpoint the problem quickly and provided explanations to what he was doing the whole time. In no time at all my issue was solved. Would definitely recommend!
Alex is a genius and I can't be grateful enough!
Alex was extremely knowledgeable with databases, wordpress, bug fixes, and more!
Thanks Alex!!! You saved the day!
Excellent, very professional and thorough.
This guy is awesome! We have worked with him multible times, and we will get back.
VIEW MORE REVIEWS