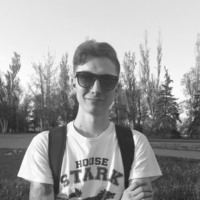 Alex Oriekhov
Android developer at freelance
Is Google Tensorflow Object Detection API the easiest way to implement image recognition?
Google Tensorflow Object Detection API
Why learn Kotlin? [Infographics]
Kotlin was recently announced as an official language for Android development. Not sure whether to learn it or not? This infographics will answer that for you.
What do you think about Kotlin as a first-class language for Android?
We were super excited to see Google's announcement. Do you have any experience with Kotlin? Do you think Kotlin will affect Android app development the way Swift did for iOS?