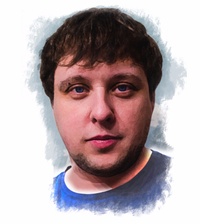 Alexey Kiselev
Python/Node.js Lead Developer & Data Scientist
$10.00
For every 15 minutes
I am 6-years experienced Full-stack developer with over 13-years of programming background and excellent analytical and math skills. At front-end side I can make from dynamic html websites (HTML5, CSS3, Less, jQuery, AJAX) to SPA projects (AngularJS, React+Redux, VueJS), JSON, XML, at back-end side I experienced in NodeJS (Express, MongoDB, Pug, Socket.IO, Gulp), PHP (CakePHP, Laravel), Ruby on Rails, Python, C++, Matlab and Java. I can show a deep knowledge of ES5 and ES6, Design Patterns, OOP principles. I worked with MySQL, MongoDB, PostgreSQL. I use TDD whenever is possible, Git for version control. I experienced like Windows and Linux user. And I'd like to join an ambitious startup to create something worthwhile. I'm looking for interesting and challenging project to where I will invest my whole experience for launch and get nice results. International projects or serious enterprise would be great. Startups are welcome!
I am 6-years experienced Front-end Developer in a big e-commerce project. I have been programming on few web service and cross-platform projects for 6 years. I love codes and I can help people build great things. If you need help with your project...
I worked on e-commerce projects for 6 years. I developed project's angine using PHP, Pythin for analysis, Node.js for API. I love programming and code, and I can help You in Your project.
Engineer & Software Developer (Data calculating, analyzing, visualization and testing + Physical Researches and Math calculations) in a working group containing 15+ scientists. I worked with Matlab & Simulink on international science projects I can help You to solve Your math and physics problem.