Find a mentor

Web Programming

Mobile App Programming

Programming Languages

Data Science /Engineering

Database /Operations

Others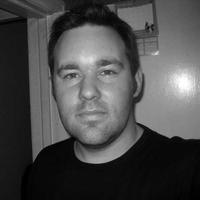 Alex C
CTO-Level Open Source Architect: High-Availability PHP, Audio/Video Specialist
$50.00
For every 15 minutes
15 years' experience in advanced open-source software PHP development, with specific emphasis on long-term architecture, security, and high-availability scaling. CTO-level skills and experience with startups, as well as teams of 400+ devs for major international brands. Example projects: OAuth2 APIs, CDNs (S3/Rackspace etc), e-commerce processing (Stripe, Braintree), queueing (Redis, Beanstalkd, AMQP etc), NoSQL & graph databases (Neo4j), dynamic PDF generation, image creation/manipulation (Instagram-style filters etc), video encoding/streaming (Wowza, Red), server data encryption, Cloud/server setup with services (cron, backups, supervisor), client email management (Mandrill, Mailgun), multi-lingual UI apps. And plenty more. Typically find myself on the phone to clients who a) have projects their devs are struggling with because of complexity, bI need something resolved fast at low-cost, and c) are using unusual technologies (WebGL, HLS video streaming, IoT/mobile device integration, AES encryption etc). Very friendly and personable British guy with a lot more interests than tapping keys in a cupboard wearing a heavy metal t-shirt. Traveled to more than 50 countries and worked with clients from all over the world.
Eastern Time (US & Canada) (-05:00)
English
15 years experience in building enterprise-scale web apps from the old (sad) days of PHP4 to the newer PHP7. Plus a lot of leftfield stuff - connecting with Win32 via COM, building C extensions, audio/video converting with FFMEG. Only use Laravel these days as it's the most useful framework out there.
Learn it for one, learn it for all. Mainly in favor of NoSQL and graph databases these days, but i know my JOIN from my COALESCE to my GIS queries like ST_WITHIN.
MySQL
- 14 years experience
14+ years of deploying and optimising MySQL in production environments, designed to handle 10-15M rows, as well as more complex storage like GEOMETRY field types and replication/indexing for higher performance.
Regularly set up dual development/production boxes on platforms like EC2, DigitalOcean, Google App Engine, SoftLayer, etc. Used to dealing with cron, S3 backups, shell scripting, security hardening, and making my way around building custom libraries and upgrade scheduling.
Nginx
- 8 years experience
What's not to love about nginx? Easy configuration syntax, super-fast response times, and all so configurable. Password protection, SPDY/HTTP2 config, reverse proxying to localhost all no problem. I build my own Lua modules for it now.
I've used FFMPEG from my earliest days working in TV and broadcast environments, before it split schizophrenically into libavcodec. Tweaking it to get the results you want is the hardest part, as well as queueing encodes when integrating with PHP/python. The newer x265 stuff is very interesting.
The first video server i used was RealServer 8 - now that was a long time ago (back when it was also multicast). Nowadays there's only one real choice - Wowza on EC2. It used to be RTSP, then it was RTMP, MPEG-DASH, and now HTTP Live Streaming (HLS). With Amazon's infrastructure, it's fairly easy to do in most scenarios.
Years and years of frustration dealing with command-line job failure and pulling my hair out wondering why it hasn't been working at 4am. Queues are essential in high-availability apps when you need async capability: universal drivers like Laravel's are the easiest way to go, but simplicity is key.
Am a qualified sound engineer and musician, which helps. Audio is usually just a case of HTTP streaming, but it's useful to be able to do other fun things like drawing waveforms (e.g. soundcloud), and command-line multi-track editing (SoX). Happy to help with mixing queries too.
10 years of encoding and menu-authoring for web, DVD, TV (PAL/NTSC), Blu-Ray, and specific broadcast formats. It's always a case of how you balance size and quality, and how you get the best picture impact. I've worked with some of the best editors, graders, and encoders in the Anglo-world, and they're a phone call away.