Alexandru Brad
Full Stack Web Developer, Freelancer, Entrepreneur. Now let's build stuff worth existing.
$15.00
For every 15 minutes
I'm that weird guy who actually enjoys debugging. I've always felt drawn to any kind of problem solving activity. I might say I am the stereotypical bipolar developer. I love new tools and technologies, then I hate them, then eventually learn to love them again. I constantly feel the need to learn new stuff and I sometimes tend to focus too deeply on the problem at hand, which is when I need people around me who will remind me that tomorrow is another day and there still is beer in the world. I enjoy working with people who care deeply about their work but are not reduced to it, people who are willing to teach and learn. I thrive in a challenging environment and I easily get bored otherwise. I prefer small agile teams and dislike organizations with an inflexible structure and rigid chain of command. That's because I believe that a certain amount of freedom, combined with self-discipline, is a mandatory prerequisite for any kind of creative work. I like building stuff and enjoy technology, but to tell the truth I'm not actually a geek/hacker. I have a strong interest for other subjects as well, like Psychology, Philosophy, Art, Economics and Artificial Intelligence. I am pretty much curios about anything the human mind has created. I strongly believe in knowledge transfer across domains and consider that having a wide range of interests enables you to remain open-minded and adaptable.
I've been a front-end and later full-stack web developer in the past four years. In the process I have developed a good grasp of appropriate design patterns and diving deep into the inner-workings of frameworks I have become quite proficient at debugging weird behaviours.
I've participated in the National Olympiad in Computer Science in High School (got an Honourable Mention at some point) and I've had a lot to do with algorithms. Then, as a student in college and later developer I've written complex algorithms when they were needed (truth be told it was far less than I would have liked).
Average Rating
5.0
(5 ratings)
Awesome as always :) Best mentor ever !
Brilliant and knows what he is doing. Helped me big time.
Helped me fix a build error that was driving me crazy...he was great!
Helped me out of a jam when I needed it #rockstar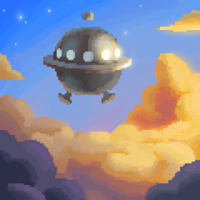 Stuck in through it with me, Great mentor!