Find a mentor

Web Programming

Mobile App Programming

Programming Languages

Data Science /Engineering

Database /Operations

Others
Alexandru Gabriel Gavrilov
Senior Software Developer
$25.00
For every 15 minutes
I love software development, UX, UI. My web developer skills: - c# .Net frameworks and IIS - web services - php, WP - JS, ReactJS, Node JS, Angular JS - css and html (responsive) Also I frequently work with: - apache SVN, turtoise SVN - JIRA - VPN, DDNS - Filezila - Putty - Workbench - PS - Beyond compare - Fiddler IDE's i like and work with: - VS 2015 - PHPStorm, NetBeans - notepad++ I love what I do and I am always looking for ways to improve myself.
I have over 8 years experience in web development (5 in WP), I've build over 40 websites. Some examples of my work: allakando.se, my-nanny.se, ar-check.com, eatzer.com and psadvisory.co.uk. Please check my profile for further reference. I work with a small team so they compensate the skills that I lack. I am always studying new frameworks, technologies, trying to improve myself. I attend meetups where I exchange info, and create new connections.
I like working with Node and Webpack so that I can use js linters, compile sass, bundle and minify js/css files, create watches for file changes. I like React and Redux libraries.
I worked with an agency that did projects for insurance companies and brokers. We used Microsoft technologies. We used webservices a lot for information exchange between our client.
Github repositories
js-scripts
a collection of JS scripts
HtmlToPDF
Convert HTML to PDF using .net RazorEngine
Average Rating
5.0
(3 ratings)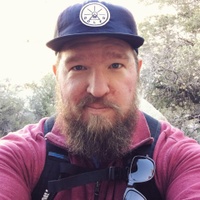 Alex did a great job communicating, and including me through the entire process - and more importantly, did the job correctly that was asked of him.
Awesome work. Very quick and very smart!!!
Easy to work with, fast results, thanx!