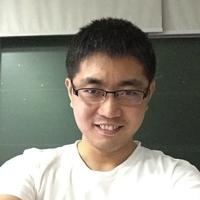 Alex
$20.00
For every 15 minutes
I am a passionate mobile developer who is never satisfied myself to provide highest quality. After graduated college, I have been focusing on mobile programming and have enough experience to any kind of mobile projects. I write new apps using Swift and apply Objective-C when it is definitely needed. Theoretical skill: - Protocol oriented. - Abstraction of network communication - Functional Reactive Programming - MVVM with FRP Practical Skill: - WatchKit, CloudKit, Health Kit and various parts of iOS SDK. - Core Data with concurrency & Realm - Mobile analytics with Fabric, FB analytics, Google analytics, mixpanel and so on. - Bug tracking and source management with GitHub, BitBucket, Jira, etc and TestFlight distribution. - Unit & UI Test, profiling with Xcode. - FRP & MVVM with ReactiveCocoa, RxSwift, PromiseKit and so on - Parse, Firebase, PubNub, GCM & iBeacon & Stripe & OCR, OpenCV … - Backend config & development. My life as a software developer started when I was 13 years old from Visual Basic to Delphi, C/C++, Java (J2EE and J2SE), C# and I have a solid foundation of programming. Since I am a professional mobile developer at the moment, I am also sensitive to other parts like Elixir, Go and etc. I am get updated with great news in software engineering by subscribing to great conferences.
I have been working as iOS developer for more than 4 years. I have been a mobile project manager, individual developer or part of a team member. Having done many successful apps, I know the process how to write app from scratch and publish to app store. So I have done apps like business apps, photo apps, social networking apps, shopping apps, taxi app like uber, location & map apps. In language aspect, I am very strong at C/C++, Objective-C and swift and now I write new apps using swift language. I am very strong at Objective-C and swift bridging. To say about practical skills, I do apps using MVVM architecture and use functional reactive programming in any logically complicated apps. Core-data is my hammer and I always cache the api response and stick to UI to give user best experience. I don't like apps have big spinner placed in-front of screen. No need to say about Github or bitbucket for me. Now I am subscribed to many iOS & Mobile app conference news and improving my skills every day. I will always make my customers (Doesn't matter he is a programmer or business man) happy when working with me.
I have been using Objective-C languages to build iOS apps. As I have done many iOS apps so far, I am very experienced at Objective-C features I am good at both Non-ARC or ARC mode, KVO, Method swizzling, Categories and so on. Also I am strong at adopting C/C++ libraries or source files with Objective-C and Objective-C <-> Swift bridging. So in swift apps, I can still use powerful libraries like OpenCV, Tesseract OCR and so on.