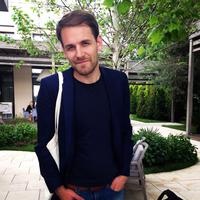 Alex Plugaru
Python for data, Go for servers and JS for the UI
$30.00
For every 15 minutes
Simplicity above all, well.. almost.. unless there is no simple solution. For the past decade I've been doing lots of web-development in php, python and JS. After golang's release I've been instantly hooked on it! I'd like to think that I'm a pragmatic programmer and I love creating products and this is how I usually learn, by creating something useful.
Has become a pretty decent language these days. Now I mostly do chrome extensions with angularjs with some d3.js magic.
Flask
- 3 years experience
I love flask. It's my go to framework if I want to have something compact and easy to deploy. I'm confident enough to know what I need to build a great app and with flask this easy to do.