Alessio Pollero
For every 15 minutes
I am a passionate Linux enthusiast turned Software Developer, happy when solving problems in a different/creative way or when troubleshooting freaking bugs. I love C based programming languages, Software Development Tools and Databases. I've worked with several programming languages and explored many technologies so far even though at the moment mainly involved with Java development. Started loving the Mac since 2008 I usually develop and experiment on the Apple ecosystem in my spare time in addition to tinkering with the Raspberry Pi. Specialties: Java, Eclipse, Objective-C, Agile methodologies, continuous integration, web development, scripting languages like: Python, Perl and Bash. Vim and Git fanatic.
3
SQL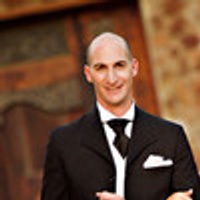 Average Rating
5.0
(5 ratings)
Alessio is extremely knowledgeable and helpful. Great communicator.
Alessio is a good mentor. Fast and reliable.