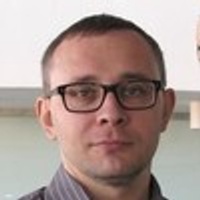 Aleksei Piianin
I'm a a senior software engineer and developer team lead with more than 20 years of experience. I helped several companies to create out-of-the-box products, high-performance servers (such as HTTP and VoIP), efficient developing workflow and cohesive teams. I was mentoring several startups solve technical problems, create product architecture and growing up developing process. I like rational and efficient approaches to create new products and to solve problems. I'm interested in learning new tools (like TensorFlow, Keras, nltk, etc.) and languages (like Go/Golang, Rust) that make it possible to make a product more efficient at a lower cost. I'm passionate to use Artificial Intelligence to help to build new, robust, useful and profitable products.
I'm using Go for my personal and production projects for eight years from the first (1.0) version. I'm an evangelist of Go in the local community. Go is like PHP for system programming. I was feeling the same passion and speed of coding in my last production project using Go like in my freelance PHP projects in early 2000. I made a decision using Go as a primary tool in my last production project.
I was starting using C++ in my education and freelance projects then continue as a professional developer several production projects such as: - a high-performance embedded HTTP server async engine (up to 100 000 req/sec); - a telephony server - high-performance, own implementing VoIP protocol, support up to 50 000 connections, Windows client using own protocol for transfer audio through HTTPS; - groupware software - out of the box product, 15 modules; - an in-memory DB framework.