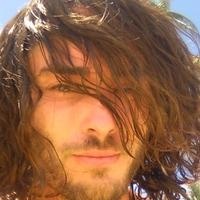 Alessandro Benedetti
Senior Search Software Engineer
$30.00
For every 15 minutes
I am a passionate software engineer with a strong will to learn and improve myself continuously across a wide range of different areas. My focus and favourite work would be in R&D on information retrieval, information extraction, natural language processing and machine learning with a big emphasis on data structures, algorithms and probability theory. Experience with a great variety of clients has taught me to be a proficient, professional consultant and allowed me to develop excellent interpersonal skills. I have a strong inclination for teaching, a passion which grew during my academic career where I tutored students and taught Summer preparation courses at the high school level. This interest continued to grow after University as I taught specific technical topics (mostly search related) to customers. And last but not least I'm a Beach Volleyball player, Sport Event organizer in my home town and a crazy snowboarder. Specialties: Semantic Search Engines, Architectural & Design patterns, Java designer & developer, Data Extraction from web sites, Natural Language Processing, XML Conference sessions : - "Content Discovery Through Entity Driven Search" - ECIR, Apr 2014 @Amsterdam - "Multi Language Content Discovery Through Entity Driven Search" - Lucene/Solr Revolution, Nov 2014 @Washington DC
Started with my master thesis ("Outdesit – A new approach to improve/support semantic search in the web") I have been growing my interest in Information Retrieval and Search technologies. I have worked as a consultant for a number of years, but my main focus is on R&D Projects. I have worked with Apache Solr and Lucene in a number of different projects with a big focus on : - Internals - Autocompletion - Document similarity - Document classification - Semantic integration - Scoring and re-ranking - Learning to Rank ...
Starting in 2009 with my master thesis, I had different experiences related the topic. From natural language processing to supervised and unsupervised learning, progressing in my career I had the chance to face different challenges in machine learning. Got the Coursera certification in 2013 and then intermittently work on the topic until I strongly dedicated my attention to Learning To Rank algorithms and in particular to Lemur project RankLib .
Java
- 10 years experience
Started programming in Java at University, I immediately liked the object oriented programming paradigm. I experienced a number of project and worked with a number of open source frameworks. My focus is on code quality, readability and testing. Keep it simple is my motto and I always try to create software as maintainable as possible.