Find a mentor

Web Programming

Mobile App Programming

Programming Languages

Data Science /Engineering

Database /Operations

Others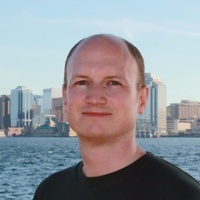 Alan Evans
Test-driven Android Java Developer
$6.00
For every 15 minutes
Hi, I'm Alan, I've been a professional software developer since 2001. I'm a British expat living in Canada. I have extensive experience in Java and Android. I work producing Android apps for some top household names and have done so since 2014. In addition to that I have some successful personal apps with over 2.5 million downloads. I have a degree in computer science and enjoy coding puzzles and contests, like Google codejam and Kattis. I have over 33K reputation on Stack Overflow because I love helping other developers with their problems. Oh and I enjoy a good nights sleep, so I practice Test Driven Development!
I've been writing unit tests in a strict red-green-refactor fassion for many years. Uncle Bob was the person who really showed me the value of this through his video series. I seekout job positions where TDD is used and work actively to encourage it's use and demontrate its benefits.
In the past I've worked on apps for top end automotive brands like McLaren, Ford and Mazda. I'm currently working on apps for Viacom channel brands such as MTV, VH1, Comedy Central.