Freelance Alamofire Developers Available for Hire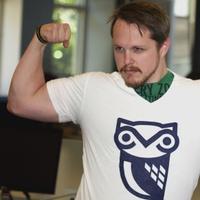 Hire Now
Freelance Alamofire developer in Littleton, United States
Senior iOS Developer with experience since 2009
Senior iOS Developer with industry experience since 2009. I have worked on dozens of mobile applications and continue to strive for quality in everything I create. I help companies create quality products in the beginning, or turn their already created application into one, that will last the test of time so it doesn't need to be completely rewritten in a few months. Unlike other developers, I have experience from initial idea, to design, through implementation, and deployment, so I can predict potential problems before they happen to reduce costs. A little more about me, I've launched several dozen complex iOS apps. Collectively, they have grown to many millions of active users. My clients include Apple, Time Warner Cable, DaVita, Experian, Charter Communications, and many more. Check b...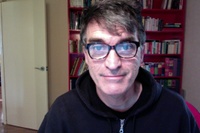 Hire Now
Freelance Alamofire developer in Riverton, United States
Startup Coach | App Developer | Ski Instructor
I've been developing iOS apps since the iOS 3.0 days. I'm fully engaged in Swift but still can grok a bit of Objective-C. I love sharing my long experience in the software and startup world with students as I help them take on specific challenges. I help people build mobile apps for the iPhone and all the other great platforms. By Apple putting a mobile phone on the wrist with Apple Watch Series 3, I think there will be a real push for watch apps and deeper integrations into the platform with Siri and other App extensions.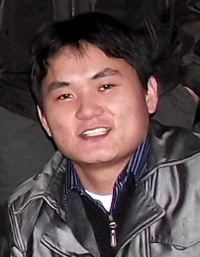 Hire Now
Freelance Alamofire developer in Sydney, Australia
Senior iOS and Android Application Developer
I am working for iOS and Android application developer for my customers in order for customer's app to become a World Top Application. I am an 8 years experienced iOS and Android native app developer. I've started Android app programming since 2009, started iOS app programming since 2011. I've developed dozens of native apps and published them to apple app store and google play stores. I like Swift, Objective-C and Android Java programming very much. Actually I enjoy it. Writing some code, then it shows me Beautiful working result. I like playing soccer and playing piano, too.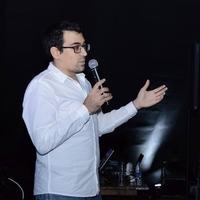 Hire Now
Freelance Alamofire developer in Beirut, Lebanon
Mobile Software Engineer. Expert in Ionic, iOS and Android
Freelance Software Engineer 5 years in. Worked on around 10 mobile applications, spread out between Native and Hybrid. Designed several backend APIs in the most optimized way possible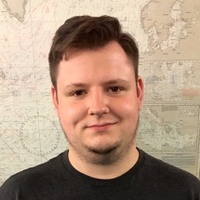 Hire Now
Freelance Alamofire developer in Arlington, United States
Senior Software Engineer at Dorsata, inc.
I have been developing for the past 8 years, primarily in JavaScript. Working with multiple start-ups and co-founding my own, I've had to wear multiple hats. Wether it be building and maintaining web architecture or conceptualizing and publishing mobile apps, I've done it all.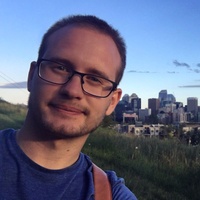 Hire Now
Freelance Alamofire developer in St Petersburg, Russia
iOS Applications Developer ● Remote team Player ● Open-source Contributor
● Swift / Objective-C / iOS Developer ● Having solid Back-end/Databases/Web-apps/APIs design and usage understanding ● Helping / consulting people remotely, and learning from people even more ● Love building MVP/Proof-of-concept for good ideas ● Love reusable and flexible solutions ● Willing to help and meet new fellow Swifters!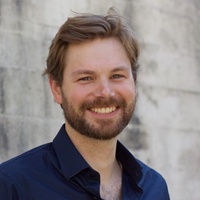 Hire Now
Freelance Alamofire developer in Kalispell, United States
iOS Developer
I'm an iOS developer with a serious obsession with efficiency. No matter what it is, there's a better way to do anything, and I'm always in search of it. I am proficient in both Objective-C and Swift. Although iOS is definitely my focus and the platform on which I'm most proficient, I love learning new things and consider it a necessity for my own happiness. I have experience working with Java, JavaScript, Node.js and I've also done some work in Python. I have a Bachelor's degree in music production and engineering which has given me plenty of experience with project management. In my free time I love the outdoors especially when I can combine it with my love for travel. I'm also obsessed with fly fishing.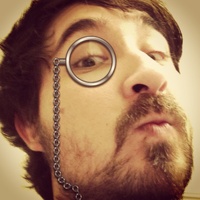 Hire Now
Freelance Alamofire developer in Denver, United States
Software Craftsman
I'm a software developer (generalist / polyglot) who is devoted on learning and educating cutting edge technologies. I have over 12+ years of industry experience with design, development and system architecture. I have a strong background in web application development, yet recently proficient in crafting iOS apps. Majority of my experience has been in business applications, from large complex enterprise systems to smaller sophisticated tools for small businesses. Available to assist with any sized project or issue you have!? Reach out anytime day or night!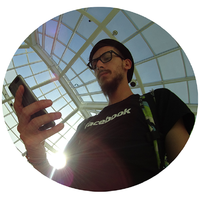 Hire Now
Freelance Alamofire developer in Zapopan, Mexico
iOS Developer at Wizeline
Mobile developer and entrepreneur with fast learning capabilities, proactive and dynamic. True believer of opportunities based on talent, interested in usability, arts, and learn new languages​​. Co-founder of Olinguito a startup that aims to show the world that "all is not yet discovered", reinventing cities and cultures, in addition to raising awareness about the world.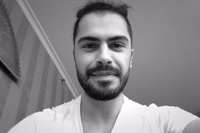 Hire Now
Freelance Alamofire developer in Vancouver, Canada
Full Stack JS & iOS developer
I'm a passionate problem solver, and coding is my primary medium indeed. I've been around over 6 years, mainly on JS ecosystems - from back- to front-end. I also have professional experience with iOS and React Native.
Hire Now
Freelance Alamofire developer in Lagos, Nigeria
Software Developer at AccessMobile Inc.
Born in Africa in late 20th century, the era where computers were for the privileged, actually had a great impact on my life. I had been intrigued by computers at an early age but never had access to them until later in life after high school when I bought a computer of my own. Then came programming and software development which I very much, by "serendipity" stumbled upon. Today, I am a software engineer, because of the passion I have for computers and an unending curiosity towards learning new things. My passion is learning new technologies and exploring the mobile platform for new possibilities as well as making improvements where necessary. Special Skills: iOS development (Swift & Objective C), MEAN stack (MongoDB, ExpressJS, AngularJS, and NodeJS) and Ember JS for web develop...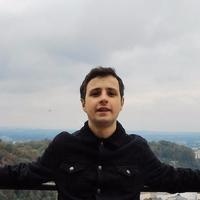 Hire Now
Freelance Alamofire developer in São Paulo, Brazil
Mobile Developer at C&A
I work as a mobile developer for over 6 years. In this period I had the opportunity to perform more than 15 iOS projects, 2 android apps, 2 hybrid apps with HTML5, among other projects. I worked in 2 startups, where I was able to learn how to turn around the structure of a small company, where it is necessary not only to exercise its specialty but also to program for other platforms. At All Apps, I led a technical team. I had the opportunity to understand a little about the challenges of managing and training a team. Today I work in a medium-sized company, with a well defined structure and processes, where I am learning a lot. I always strive to evolve technically to face ever greater challenges. Link to some projects: iOS: Demarest - http://itunes.apple.com/us/app/demarest/id72...
Hire Now
Freelance Alamofire developer in Hong Kong, Hong Kong
iOS developer
4 years experience with software development, mainly focusing on iOS native app development. Previously the lead iOS developer in Jianshu and built Jianshu iOS. Love working with different technologies and have experience with Android native app development and Ruby on Rails.
Hire Now
Freelance Alamofire developer in Buena Park, United States
Freelance Designer & Engineer
I'm a fullstack engineer who specializes in prototyping. I have over 10 years of professional engineering experience. I typically work with startups in early stages helping define engineering requirements and build their MVP but I'm always happy to help other work through problems or help them learn something new.
Hire Now
Freelance Alamofire developer in Bagumbayan, Philippines
Software Engineer at VeritasPay
I spend my time working with new technologies. Playing around with Facebook's ReactNative. Firebase fan. UX principles.
Are You an
Alamofire
Developer?
Get paid while making an impact. Become a Codementor for the next wave of makers.
Apply Now