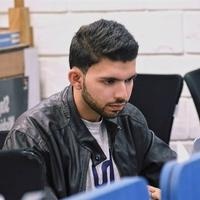 Akul Mehra
Expert Python Ninja, Hacker and UI/UX consultant
$10.00
For every 15 minutes
Ask me anything :) I'll do my best mentoring you in the fields of Web and Backend Development using Python, Version Control System (Git) and tips to be more productive. I am experienced Python Enthusiast and Web Developer. I have been to lot of hackathons, won a few including AngelHack. I'm also an International Speaker @ PyCon HK.
The Ultimate Crontab Cheatsheet
Cron is a *nix utility which is used to schedule a command or script on your server to run automatically at a specified time and date. A cron job is the scheduled task itself. Cron jobs can be very useful to automate repetitive tasks.
Average Rating
5.0
(19 ratings)
Akul is a capable programmer. He works quickly to understand requirements and deliver code that works. Highly recommended!
Great mentor highly recommended
Very Helpful and knowledgeable. He came up with a solution to my issue in no time. Highly recommend Akul Mehra, I will definitely get help from him again in future.
The best on codementor, no doubt!
Akul is very expierenced and is patient he helped me with a project I had. Big thumps up and highly recommend him
Great mentor. He helped me finish my project, and I learned a lot. Quick and helpful!
He was very helpful, professional and made sure that everything worked accurately. Would highly recommend!
Very knowledgeable about programming content. Will ask for assistance again. Thank You!!
very quick in understanding problem and in finding solution..
Akul really helped me out and is very quick and professional!
VIEW MORE REVIEWS