Freelance Akka http Developers Available for Hire
Hire Now
Software Architect and Craftsman
Used

akka http

to build restful services.
Hire Now
Freelance Akka http developer in Petah Tikva, Israel
Passionate developer with a kick for language internals
I'm Yuval, 29 years old. Been programming for the last 5 years and the passion keeps on growing. I love building things and exploring languages and theories behind them. A contributor at StackOverflow.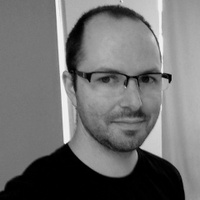 Hire Now
Freelance Akka http developer in Kfar Saba, Israel
I write Test Driven, Product Oriented, Clean Code. Mostly.
I have been writing software for over 18 years, primarily in the world of web applications. I have a lot of experience with designing, refactoring, changing and testing both back and front end code, as well as setting up continuous integration and deployment. I am a strong proponent of Test Driven Development and automated testing in general, in all levels of code.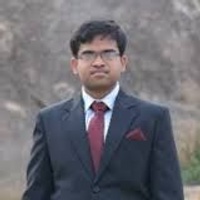 Hire Now
Freelance Akka http developer in Hyderabad, India
Developer with expertise in functional programming, agile practices and privacy-preserving technologies
Software Developer with over 4 years' professional experience in a variety of backend technologies like Java, Scala and Python. Worked in fast-paced agile teams and consistently delivered on time. Experienced in multiple programming paradigms - Functional, Object-oriented and Reactive programming. Would love to work on challenging new technologies, paradigms and architectures. I consider myself more of a generalist than a specialist.
Hire Now
Freelance Akka http developer in Phoenix, United States
Full Stack Scala/JavaScript Engineer
I'm a technology enthusiast with solid experience building web based applications and micro-service infrastructure to support them. I keep up with latest trends, including Fast Data (Kafka/Spark), Container deployment (Docker/Kubernetes) and web application trends (Progressive Web Applications).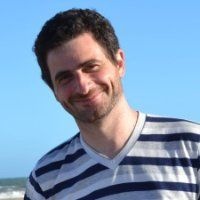 Hire Now
Freelance Akka http developer in Villa Ballester, Argentina
Software Development Engineer
I have been working for several years as a C++/Javascript senior developer. I work mainly as a full stack developer however I have a lot of experience developing UIs over Web and Windows environment. I like learning and use new technologies. I'm reliable and passionate about programming. I like researching about WiFi stuff. I developed and released and open-source tool: https://github.com/CoreSecurity/wiwo along with a friend and I also presented this work in DEFCON 23 in Las Vegas (2015).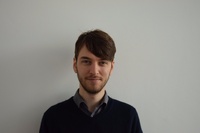 Hire Now
Freelance Akka http developer in Berlin, Germany
Experienced Scala/Android Developer | Expert Mentor
I'm a Scotsman who lives in Berlin. I'm a bit of a perfectionist, I'm passionate about producing the best quality software I can. I'm currently doing a lot of functional programming in Android, but I've worked with various different stacks. I have over 10 years experience writing software.
Hire Now
Freelance Akka http developer in Ashburn, United States
Elixir Developer
I've fallen in love with functional programming because of my friend who also introduced me to both Scala and Elixir and helped me whenever I needed it. Since then I have always been helping everyone who had problem related to computer science in general.
Hire Now
Freelance Akka http developer in Berlin, Germany
Senior Backend Software Developer
I am a software developer based in Berlin. I finished my MsC in Computer Science and Engineering 8 years ago and I have been working as a Backend developer ever since. I have experiencing mentoring developers and working through an architecture to come up with elegant solutions. I love to pick up a difficult problem and come up with the simplest possible solution, I believe that in most cases, simplicity leads to a more maintainable, easier to read and future proof systems. Scala is currently my primary programming language and I also have extensive experience with Ruby and Python. I like to work in the intersection between software development and infrastructure, I think this are offers plenty of interesting and challenging problems.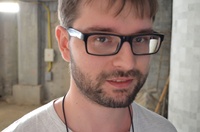 Hire Now
Freelance Akka http developer in Moscow, Russia
Scala developer
I develop backend projects using Ruby and Scala/Java more then 5 years. Over the years I was engaged in gamedev projects, online shop, video shop, recommendation system using ML. I have a deep knowledge of these platforms and the ecosystem (often used libraries). Also I have goos experience with many database systems including PostgreSQL, MySQL, Elasticsearch, Redis, Cassandra.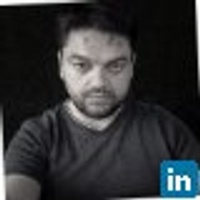 Hire Now
Freelance Akka http developer in Iași, Romania
The guy who gets the job done
Started my activity as programmer in 2001, since then I worked at many projects for various customers. Worked in teams or alone, made sites, client-server applications, desktop or mobile software using various technologies: NET, Scala, PHP, Docker, ASP.Net, Java, JavaScript, MSSQL, MySql, Firebird, AWS, NoSql, Kafka, Spark etc. Specialties: software development and architectural design, team management, project management, problem solving, training.
Hire Now
Freelance Akka http developer in Olesnica, Poland
Scala Software Engineer
- Software engineer with over 5 years professional experience - Currently focusing on: Scala, Akka, Akka-http, microservices, MongoDB, functional programming, software craftsmanship, big data and machine learning - Experienced Linux administration. Linux user for over last 10 years. - Knowledge and experience in distributed/scalable/HA systems - Java and Scala developer with solid theoretical background (M. Sc in Computer Science) - Very good database knowledge including: MySQL, MongoDB, Redis, Couchbase, Memcache - I'm also interested in Bitcoin, Ethereum and crypto currencies currently using/working with: - Scala, Java, Akka, SQL, Play Framework, Spray, Akka-http, JVM - sbt, Git, gradle - design patterns - MySQL, Redis, MongoDB - Linux (Ubuntu, Debian) - nagios, munin, ga...
Are You an
Akka http
Developer?
Get paid while making an impact. Become a Codementor for the next wave of makers.
Apply Now