Kiran Abburi
React and React Native Expert
Average Rating
5.0
(56 ratings)
Jun 2017
Fun session! We got straight to the point and he ensured I had a clear understanding throughout the session. Will definitely work with again!
Great mentor, was able to solve in minutes what some other mentors on this platform took hours to solve.
May 2017
Very helpful and knowledgeable about react and redux
Jan 2017
Kiran knows his stuff! Sorted me out very quickly :)
Kiran is phenomenal! He guided me through decoupling React components and refactoring them into smaller, reusable components. He has a wide knowledge base and had tonnes of suggestions for resources I could use to further my knowledge.
Dec 2016
Kiran is a pleasure to work with. Does great, efficient work. Thanks, Kiran!
Very patient, great listener and quickly helped find the issue.
Kiran is a super helpful mentor. Very smart and a good communicator.
Best mentor for nodejs & express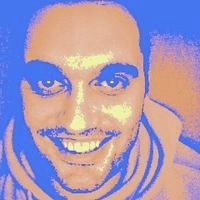 It was really helpful! Problem solved with my React Native and NPM issues! Thank you very much.
Lovely pairing partner! Pragmatic, fast, and a great listener.
Solved my one week issue in one minute.
Patient and methodical in his approach. Will definitely get his help again!