Kiran Abburi
React and React Native Expert
For every 15 minutes
I have very good experience with reactjs, react-native and node.js. I offer services like corporate training, consulting and development. I opensourced few reactjs components https://github.com/akiran I also organize reactjs-bangalore meetup where I give talks about react and react-native every month. http://www.meetup.com/ReactJS-Bangalore/
14
React
13
JavaScript
5
Node.js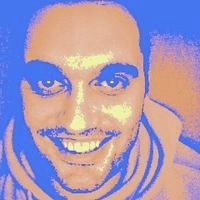 3
Express
Average Rating
5.0
(56 ratings)
Fun session! We got straight to the point and he ensured I had a clear understanding throughout the session. Will definitely work with again!
Great mentor, was able to solve in minutes what some other mentors on this platform took hours to solve.
Very helpful and knowledgeable about react and redux
Kiran knows his stuff! Sorted me out very quickly :)
Kiran is phenomenal! He guided me through decoupling React components and refactoring them into smaller, reusable components. He has a wide knowledge base and had tonnes of suggestions for resources I could use to further my knowledge.
Kiran is a pleasure to work with. Does great, efficient work. Thanks, Kiran!
Very patient, great listener and quickly helped find the issue.
Kiran is a super helpful mentor. Very smart and a good communicator.
Best mentor for nodejs & express
VIEW MORE REVIEWS