Akash Tandon
Data science practitioner | Machine Learning Engineer | Open Source developer
For every 15 minutes
Availability: I am usually available between 5:00-9:00 UTC for a chat or live session on weekdays. I can make time more freely during weekends for the same. As for offline helps, I can do them on my own time once I get the details of the task. Data Scientist, Engineer and Machine Learning practitioner on a quest to build intelligent products and understand intelligence better while at it. I have worked on online courses and taken various workshops because of my inclination towards mentoring and helping others understand things better. My author profile with a publisher: https://www.packtpub.com/books/info/authors/akash-tandon Past: 2x GSoCer, Data Engineer @ RedCarpetUp (YC and Google Launchpad startup) Current: Data Engineer @ SocialCops, GSoC mentor, Technical Author @ Packt Publishing, Freelancer
Github repositories
awesome-neuroscience
A curated list of awesome neuroscience libraries, software and any content related to the domain.
Rperform
:bar_chart: R package for tracking performance metrics across git versions and branches.
Kaggle Learn review: there is a deep learning track and it is worth your time
Detailed review of Kaggle's interactive deep learning tutorial
Open Source: the itch, the hustle and the merge
A gentle albeit thorough introduction for open source beginners.
Average Rating
5.0
(7 ratings)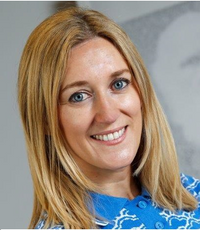 Akash is very profesional and very patient. A true expert of R.
Akash is great to work with -- he is a skilled programmer and a helpful code mentor. I highly recommend him.
Akash is great! He is a patient code mentor who is a skilled programmer. I highly recommend him.
Akash is an excellent programmer who has the patience to guide inexperienced coders through challenging problems. Highly recommended!
Very patient. Shares logic. Solves problems!
Great guy and very through to understand the problem give appropriate solutions.
very helpful in solving my R Issues
Fantastic. Thoroughly happy with Akash. Would certainly look for Akash again. Get Akash if you can