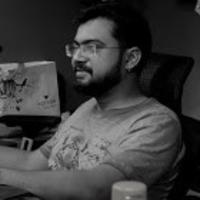 Akash Singh
Data Scientist/NLP Researcher
For every 15 minutes
I am: * A Developer with zest to excel * Platform Lead responsible for end to end Development and delivery of project. * Quiet enthusiast with Development ,Problem Solving,Machine Learning * Work Methodology - Problem Solving - Optimising the solution - Debug the solution - Implement the solution * Speciality: Machine Learning,Databases,Back-end Development,
Average Rating
5.0
(2 ratings)
Provide advice to save you some time on the wrong direction.
Good mentor. Clear explanation and responsive when you have questions.